Document Management Solution
With most organizations trying to reduce their dependency on paper files for strategic business functions, the importance of a document management system has increased significantly.
Call Us - US: +1 415 230 0398

UK: +44 7466035003

Email Us:
Document Management Solution
Organizations have verticals. Verticals have leads and executives, each managing a specific task while sometimes the task is divided into groups. However, Organizations have administrative verticals, where data collection is huge. It is difficult and challenging to maintain data manually. Further, in the present scenario, Organizations usually sought data management solutions to maintain, track, analyze and avoid any unforeseen risks that can affect the data. They are also convenient and supports maintaining any modifications by any user.
Thus, offering a reliable and feasible document management solution, MedRec technologies also offer management tools that are adaptable and reasonable. As Organizations are inclined towards digital repository to reduce paperwork, building central data servers to store and manage files along with security, we offer remote server setups with additional features that meet all business requirements.
While the online document management software available are expensive and mostly limited in features, our team offers a wide range of features. As crucial for data management, we also provide a data management platform that ensures the documents are protected. To secure documents we offer encrypted document solutions. Our expert tech team offers advanced encryption methods to protect any document breach. We do not compromise on document protection understanding the intricacies and vitality of your document.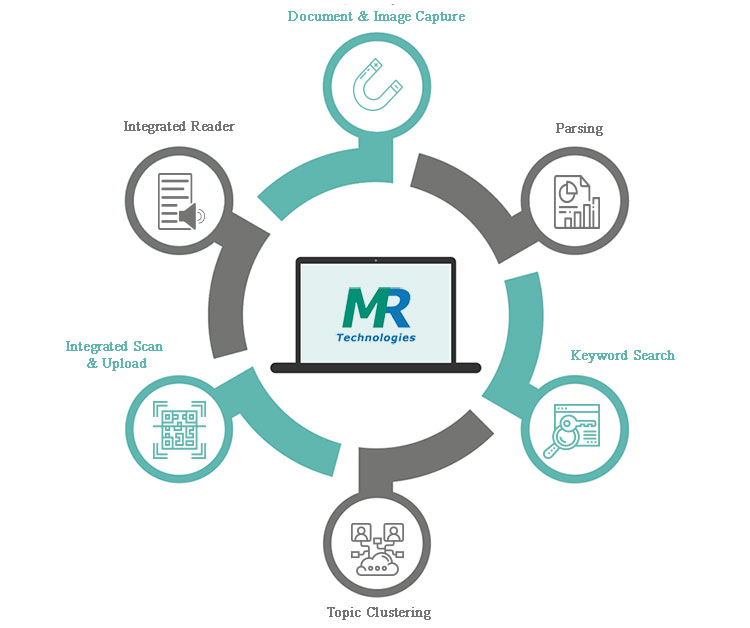 Further, maintaining documents online and storing huge documents with a big file size can be expensive too. Thus, offering cloud-based document management, our online document management tools are practical and affordable. At the same time, while you may resort to open-source online document management tools, they might not provide optimum storage capacity and upgrading each time can be more expensive than imagines. Thus, offering budget solutions our cloud-based document management systems is realistic connecting individuals and organizations worldwide.
Further, our excellent document management solution also offers custom cloud-based document management software which is easily accessible anytime and anywhere. They are also economical and user-friendly. We also offer platform-centric hybrid document management systems for desktop, web, and mobile platforms.
As such, MedRec Technologies also offers customized document management platforms and further also customizes the platforms specific to the business niche. Organizations differ in the offering, even the methods of functioning can differ. How you store and manage the documents might be specifically suitable for your Organization. We completely understand this and are flexible with our approach to development.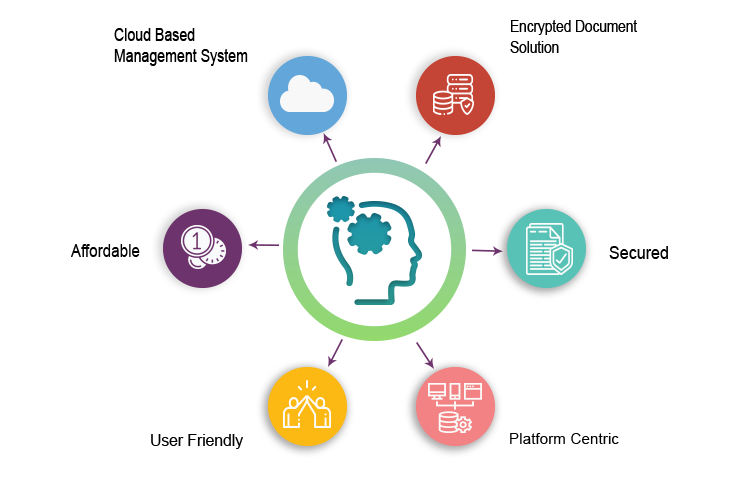 As your industry demands specific essentials, we offer enterprise document management solutions tailored to industry needs, along with, document and image capture applications including intelligent capture, scan/upload, parsing, integrated readers. Our exclusive online document management platforms offer document indexing plus archiving features including keyword search, full-text search, metadata management, topic clustering, custom filters/queries and retention functions including administrator controls.
We also cater to the development of custom workflows including rules-based programming, administrator-defined processes, compliance management, and other features for document lifecycle management.
Hence, offering the one-stop platform, our document management solution is unique and tailored exclusively keeping our customer requirements in mind at all hours. We design, build and develop document management solutions from scratch and also maintain and modify for further needs.