Call Us - US: +1 415 230 0398

UK: +44 7466035003

Email Us:
Why Choose MedRec Technologies as your Software Development Partner?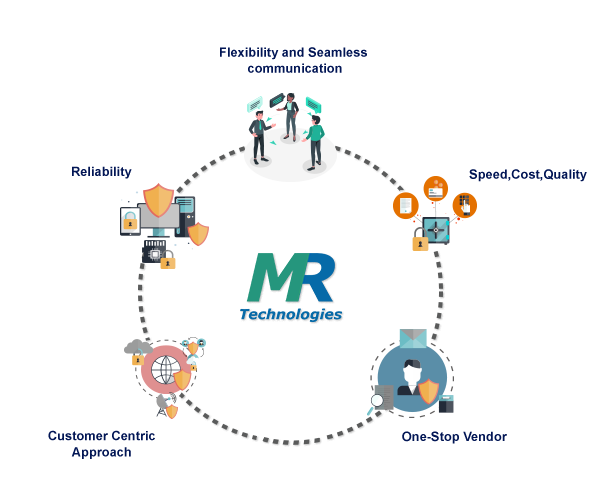 MedRec Technologies has a dedicated team of software developers . Working with more than 50 startups, we understand the needs of the client and provide the better solution rather than the other outsourcing company.
Speed, Cost and Quality
We offer highly customized cost-effective solutions and reasonably affordable prices for the services. Also, we can eliminate all the cost associated with managing your project. We have a larger and dedicated software team on your project so that you will get the measurable result in less than 30 days.
Also, we have a dedicated Quality Control team for your project. They will mainly ensure that the application works correctly and fulfill all requirements of a client with all the standards.
Customer-centric Approach
We are very flexible in the process- and we can adjust our software development team as required by timeframes and business needs of the client. Once we have been involved in the project, we focus exclusively on business challenges of the customer and working on excellent product quality, schedules and budget of the client.
Flexibility and Seamless communication
We have great experience to execute a project in a seamless manner. Our development and management team understands the needs of the client and we address any issues, questions, concerns or ideas coming from the customer's side. We are also available for calls at any time and adjust our working hours to the customer's time zone.
Reliability
We are always ready to undertake the projects that speak to technology competence and know-how abilities. For each step in the project being executed, our team does our best to perform tasks with responsibility by using knowledge, creativity, and skills to complete the project efficiently.
One-stop Vendor
It is possible to order the services with a single access point for software development, design, distribution packages, application installation, technical support, and maintenance. One-stop service releases the customer from additional product-related costs, saves time and allows establishing a long-term partnership. All our software development services include everything related to design, development, documentation and quality assurance, maintenance of product etc.