Real Estate Software Development
Real estate is a property or collection of property and structures associated with it. There are primarily three types of real estate properties, Commercial, Residential and agricultural.
Call Us - US: +1 415 230 0398

UK: +44 7466035003

Email Us:
Real Estate ERP Software Development
Real Estate is one of the booming industries across the globe with competitions thriving among the rivals as they want to steal the show for improved productivity. Experts suggest an increased population and change in living standards have resulted in huge demands for properties across geographies. No matter what types of property your customers are looking for, you must ensure to keep pace with the flowing demands in the Real Estate. Unless you have an advanced Real Estate ERP reporting tool from MedRec Technologies, you are likely to struggle with data management, customer monitoring for improved retention and expansion of your business. MedRec Technologies is an expert in developing custom Property & Construction Management Application Suites that supplement all aspects of your real estate business. At the same time, technological evolution will force you to adopt new technology to realign your construction and property business. If you fail to follow the new commercial real estate eco-system, you are likely to disappoint your new client base. Let's find out ways to embrace digital transformation to reshape your real estate business.
Technology Trends and Real Estate Software Solutions
The scope of Real Estate is huge. It comprises varied degrees of activities to engage customers and finally seal the deal. But, the workflow does not seem so easy; you need to administer them carefully. From project plotting to flat sale and payment received to the house loan system, every task needs advanced monitoring to keep the work process flowing.
As you embrace the Real Estate software development, it means you are all up for simplifying the property buying process and enhancing the user experience.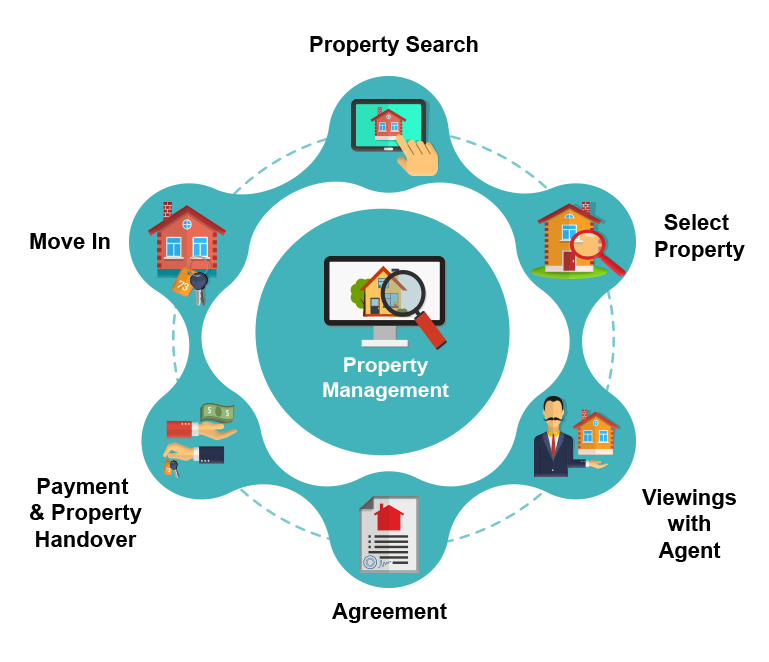 In addition to this, handling operational data is important to track customer engagement and retention, while finding ways to generate new leads. When you collaborate with MedRec Technologies to integrate with their Spreadsheet Server, an ERP reporting tool, accessing operational data becomes easy. On the other hand, it simplifies the process of property management by personalizing them based on each level of property management.
With this tool in place, you can create reports and analytics on your financial prospects in real-time and design operational data specific for users and property functions.
Other than this, it enables easy integration with an excel sheet and makes cash and accounting reporting easy. Since the tool facilitates total automation for the whole process, it helps you save time for reporting. There is also an added benefit of using cloud-based ERP for project plotting and another task tracking. It removes making investments in hardware and software for traditional ERP tools.
MedRec Technologies being a leading real estate software development company helps you deliver real returns on your investments. The custom Real Estate ERP Suites it builds is easy-to-learn and easy-to-use for any property management firm. Each interface from this technology firm is intuitive and user-friendly, which rightly gets aligned with mobile and desktop so as to simplify the monitoring of current client engagement and task management. An easy integration helps build a connection between you and your clients while giving you the liberty to communicate and engage with your clients any time you want.
The best part of the Real State Software is that it easily shares information and important documentation among your team and clients, hence makes the process faster and smarter. Besides, its Artificial Intelligence and Machine Learning driven cloud-based technology is all set to improve security for the payment system and increase security efficiency for clients and you. For operational efficiency in Property & Construction Management, do embrace MedRec Technologies' custom Real Estate Software suites.