Chatbot Development Company
A ChatBot is a computer program that mimics intelligent conversations with humans, usually through audio or text. We deliver high-quality chatbot development services across various industries.
Call Us - US: +1 415 230 0398

UK: +44 7466035003

Email Us:
What Is A ChatBot and how does It work?
A ChatBot is considered as an artificial intelligence program or software, which simulates interactional human conversations through the usage of pre-computed and estimated phrases as well as auditory or textual signals. In other words, a Chatbot is also regarded as an intelligent computer program, which mimics human conversation through the mode of written or spoken human speech through the usage of artificial intelligence techniques like; Natural Language Processing, image, and video processing or audio analysis.
MedRec Technologies also considers a ChatBot as an intelligent computer program, that usually mimics various human conversations through audio or text, which holds promising intelligence. These conversations are generally termed as an audio conversation and text conversation. A Chatbot generally works in two manners which are respectively;
Rule-based
Smart machine-based
Rule-based ChatBot renders predefined responses from a database, depending upon search keywords, which can serve to the generation of automatic conversation in a broader sense. Smart machine-based Chatbot acquires its capacities from AI and Cognitive Computing, along with adjusting and gathering the behavior from customer interactions.
The primary ways in which the chatbots are offered to the visitors include;
Web-based applications
Standalone applications
The other general mediums are respectively;
Messaging applications
Mobile applications
Telephone
A ChatBot is often reckoned as one amongst the most advanced and progressive interactional expressions between machines and humans, which can be later on carried forward as an effective medium of emerging auto conversation.
Use of ChatBot Development
The objective behind ChatBot development (whether it be on Website, Slack, Facebook Messenger, Telegram or any other platform) is simplifying the method of informational searching in your website, by interacting with the ChatBot itself. The ChatBot provides information regarding any product, whether or company by means of answering simple questions. In cases of complex questions, ChatBot audio or text conversation is blended with actual humans.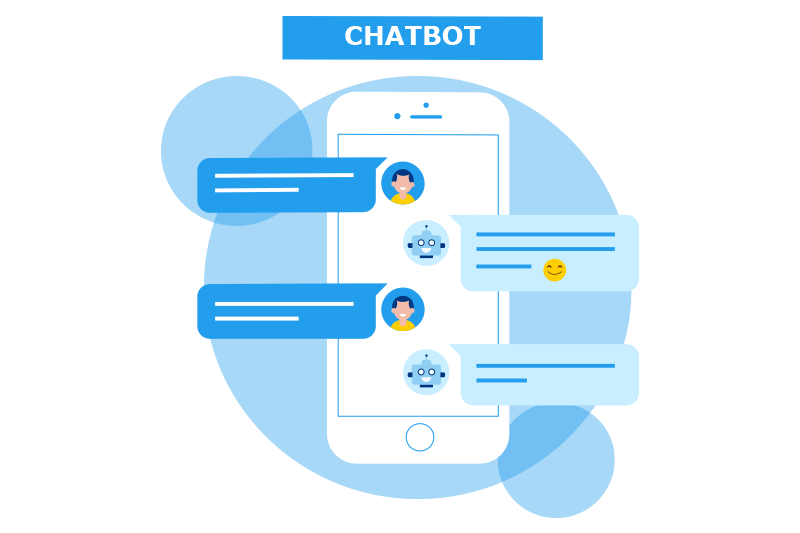 ChatBot Development Process
MedRec Technologies introduces various ways of getting started with ChatBot Application Development, which is respectively;
Selling your products and services
Gaining valuable customer insight
Increasing engagement and involvement
Qualifying the leads
Personalizing your marketing, be it strategies or techniques
Making the mode of payment easier
ChatBot Application Development in MedRec
The professionals of MedRec Technologies are continuously thriving for the improvement of Chatbots, that is why it is getting evolved every day and developers are enabling Chatbots to do everything starting from ordering food to checking the weather through the medium of Chatbot computers. Chatbot enlarges the opportunity of connecting with the audience and viewers along with the chance of assisting the company's operational activities.
Operational ChatBots by MedRec Technologies
MedRec Technologies initiated to work out different ChatBot Development Programs as operational programs inside their premises, that are respectively;
Ordering food
Personal care-taking
Doctoring
Teaching
Providing financial advice and pension
Call center helping desk
Playing
Accounting
Advocating
Booking tickets
Coaching credit score
Reading etc.
Collaborate with us for Chatbot development services
136% of growth in ChatBot development will play a major role in technological advancements, as well as 53% of service users are about to utilize chatbots in the next 1.5 years. Therefore, the organizations that are interested in ChatBot Development must collaborate with us for best in class Facebook Bot/ Slack Bot/ Microsoft Bot/ Telegram Bot Development services.