Cloud Based Services
The term Cloud Services is a broad category that encompasses the myriad IT resources provided over the Internet. The expression may also be used to describe professional services that support the selection, deployment and ongoing management of various cloud-based resources.
Call Us - US: +1 415 230 0398

UK: +44 7466035003

Email Us:
Our Cloud Based Services:
MedRec provides highly scalable and reliable public cloud based web services to clients around the globe. The cloud platform offered by MedRec encompasses industry leading software and customized cloud management system. We focus on the latest technologies to meet today's business needs and challenges and mitigate risks and threats.
Use of cloud-based services has been a key to transform business at the revolutionary level. It provides dedicated infrastructure and user-friendly application management services integrated with public and private cloud.
We have a team of dedicated experts for cloud-based services and offer our services with optimized, cost-effective, time saving and ensure a high return on investments. Our expertise has a track record of developing highly customizable applications which serve to implement end-to-end business processes and allows the business to run more effectively. The services provided by us are easy to access, faster, and gives powerful personalized user experience.
Our Cloud Services :
Google Cloud Platform, Microsoft Azure, Rackspace, Apache CloudStack, OpenStack and others.
Public, private, and hybrid cloud service platforms.
Software-as-a-Service (SaaS), Platform-as-a-Service (PaaS), Infrastructure-as-a-Service (IaaS),Database-as-a-Service (DBaaS).
Community, distributed, intercloud, and multi-cloud platforms.
Virtualization of networks, servers, clients, files, & storage components
Self-service portal development and integrations.
HTTP / HTTPS, SOAP, REST, XML, XHTML, TCP / IP protocol programming.
Application, and data migrations to cloud infrastructures.
Secure Socket Layer (SSL) and Transport Layer Security (TLS) encryptions.
Identity Access Management (IAM), Role-Based Access Control (RBAC), Single Sign-On (SSO).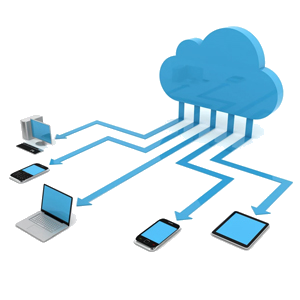 What MedRec Offers :
Easy migration :
Cloud based services are known and used to build and increase capacity and enhance functionality. It relies heavily on shared computer resources hence the low cost of investment is a great benefit. It is very easy to transform business on cloud platforms and has zero business impact. We offer various cloud transformation services for moving e commerce applications, web applications onto the cloud. Our migration services are available around the clock to resolve any and all issues of valuable clients. We offer a variety of cloud based services such as custom cloud technologies, networks, servers, databases, platforms, applications, community, distributed, inter-cloud, and multi-cloud platforms development.
Data Management on Cloud :
Regardless of industry and business, it very important to manage data on the cloud and requires strategy and efficiency. Our Cloud Data Management Interface (CDMI) is very easy to use and does not require extensive training to use. It offers a user-friendly interface and supports almost all enterprise-wide data lifecycle requirements. The selection, deployment and ongoing management of data and resources is a piece of cake which does not require any technical support. The best feature of the Cloud Data Management Interface (CDMI) system is elasticity hence can be customized on-demand with minimal operational expenses.
Security on Cloud :
Security is one of the major concern when moving work to a cloud platform. Our core technical team follows a strict set of rules and policies to protect the client's data, applications, services, network, and other associated information. Since there are many models for cloud services viz. Software as a Service (SaaS), Platform as a Service (PaaS), Infrastructure as a Service (IaaS), and Database-as-a-Service (DBaaS), security becomes a crucial part of the migration. We at MedRec, assure double security for both cloud based services and for client's information. We build infrastructure in a way to achieve maximum possible security and incorporate all necessary measures to protect potentially sensitive data and applications with the use of proper encryption properties, strong passwords, and other authentication measures.
Looking to Transform your Business on Cloud! Call us now to get a Quote…