Robotics and Artificial Intelligence
Automation and robotics is a specialised engineering branch that provides in-depth knowledge in the areas concerning electro-mechanics, robotic sensors, automatic system and artificial intelligence.
Call Us - US: +1 415 230 0398

UK: +44 7466035003

Email Us:
Artificial Intelligence (AI) & Robotic Process Automation (RPA) Solutions
The modern era is witnessing a value-added transformation through Digitization. Organizations are advancing by applying technology and digitizing tasks or services. Well, as we are evolving and companies are adopting new methodologies to be the top businesses, the market now also demands quicks and steadfast delivery and availability of services.
As technology has become smarter and faster, Organizations now are opting for technical assistance and encouraging automation of manual or labor tasks. Hence, enhancing workforce efficiency and output.
Companies like Tesla need no introduction. Empowering and redefining the scope of technology, Tesla is not simply automating but also using technology like Artificial Intelligence and robotic process automation to its true potential. Thus, Tesla as an Organization is dynamic and flexible accomplishing its present and also future business goals.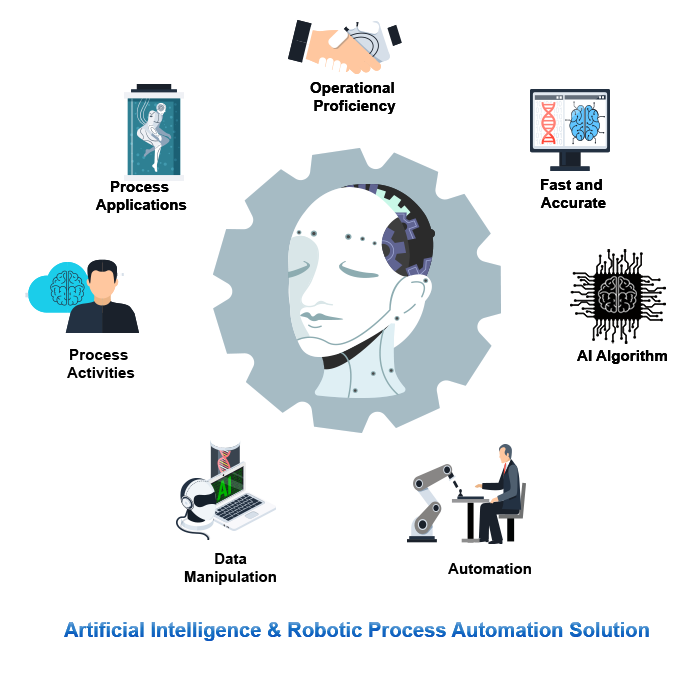 Why Robotic Process Automation (RPA)?
In the fast paced environment, Organizations need to align their business goals with customer goals. As new products and services are launched every minute and second, the competition is tough. Therefore, making target achievement even tougher. Consequently, RPA is your latest and advantageous support mechanism.
Providing software assistance with an intelligent algorithm, robotics is the latest branch of technology dealing with a programmable robot that carries out the function on your command. These robots interact through auto senses' ability embedded within.
Robotics mechanism combined with excellent AI capabilities can understand human language. Contrasting to human intelligence, Artificial Intelligence is the latest and vibrant tech advancement where computers are monitored and mechanized to learn and reason. They have the exceptional ability to also process and conclude, along with, perform acts just like a human brain. They think and work just like humans and can even evolve when fed with the right algorithms.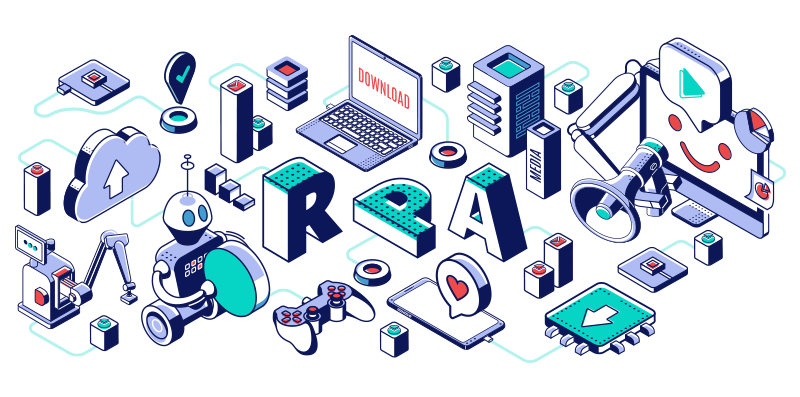 Thus, the robotic process automation (RPA), the latest and most emerging form of business process automation where technology is based on the notion of robot software and artificial intelligence. When configured to a computer system, this engineering process allows Organizations and their employees to trigger responses, manipulate data, process activities and applications or communicate.
The RPA & AI is indeed advantageous for companies in terms of cost. It is fast and accurate. It provides analytics and insights with very cost-effective methods and also provides Companies with flexibility and time-effective results.
RPA offers efficiency and enhanced operational proficiency for Organizations. It also plays a key role for companies to offer better customer experiences and improves overall productivity across an organization.
However, it might be difficult to find experts who can build exceptional robots who can flawlessly carry out your activities. We at Medrec Technologies have a proven market experience in planning, designing and developing algorithms for the RPA as per the suitability and need of different industries or business sectors.
We combine AI and robotic mechanisms combined with Natural Language Processing to ease your business convenience. We automate functionalities for your organization and build software robots that are intelligent and understand your language and commands.