Real-Time Application Development
Real-Time Application development that responds to user's requests in real time is in huge demand. In this fast paced world, everything is moving faster driven by technology where a moment's delay is unacceptable. Mobile App Development joining hands with real time is the solution that will never let reality slow down.
Call Us - US: +1 415 230 0398

UK: +44 7466035003

Email Us:
Real-Time Web App Development
Real-time application (RTA) is considered as an application program, that functions within a particular time frame, which the user feels or perceives as current or immediate. The latency, which refers to the consumed time for a specific block of data to rotate around the read or write head upon a data track, should be lesser than a defined value. Generally, the latency is measured through seconds. The qualification of any given application, at a given point of time, as a real-time application is dependent upon the worst-case execution time (WCET), which is the maximum amount of time required of a defined task or set of certain tasks on a specified hardware platform. The usage of the real-time application (RTA) is regarded as real-time computing (RTC).
The specialization of MedRec Technologies lies in providing real-time mobile and web applications, which are based upon the advanced and latest technologies, channeled and extended through a broad variety of platforms, catering to the needs of several industries. MedRec Technologies also provides Real-Time App Development services at various levels. The provided services include;
Real-Time Computing (RTC) application development
Real-Time Computing architecture design
Third-party product integration
Real-Time Application Development with MedRec Technologies
MedRec Technologies developed an understanding of the huge demand for such real-time applications which can respond to the user's request in real time. Therefore, the apps created by MedRec Technologies are at per with the latest technologies of this rapidly fast paced world, where the things are moving faster than ever before and no delays are accepted at any cost. To cope up with the speed, MedRec Technologies introduced and incorporated mobility, as well as created an association of it with real time. The act itself resulted as a solution for remaining aligned with the reality, by not letting it slow down.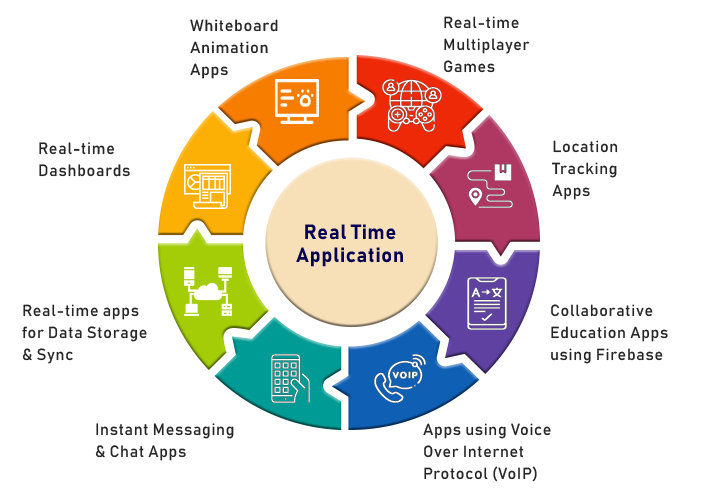 Real-Time Application: Features in MedRec Technologies
MedRec Technologies enforced real-time technologies in various major and very important types of applications. Those are respectively;
Whiteboard Animation apps
Collaboration apps
Instant Messaging/Chat apps
Real time apps for Data Storage and Sync etc.
Real-time multiplayer games
Location-tracking apps
Apps using Voice over Internet Protocol (VoIP)
Real-time Dashboards
Collaborative education apps using Firebase.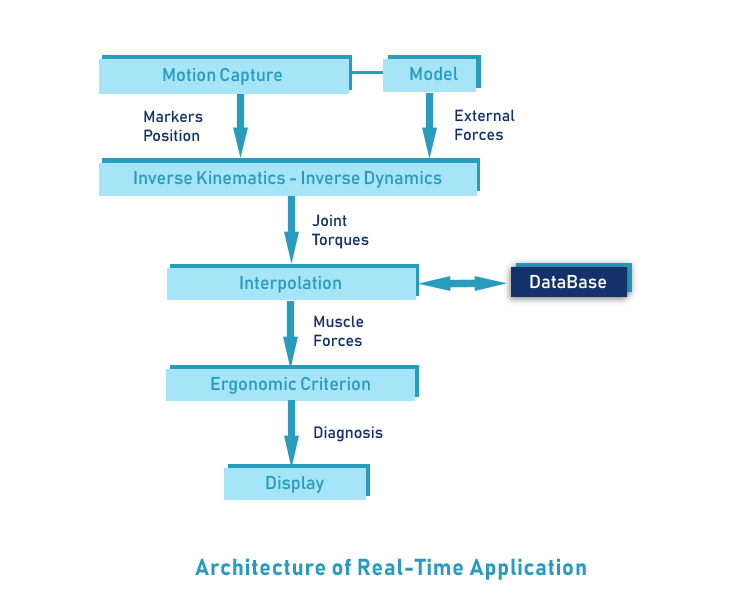 Association With Us for Real Time App Development
MedRec Technologies consists of some very specialized groups of excellent technologists, innovators, designers, and developers along with prolific influencers of the industry who are extremely dedicated towards the emergence of digitisation.
Their demonstrated technologies also cater to the necessities of several industries with the constant support providence from their dedicated real time app development team in all spheres. That is why, association with MedRec Technologies will assist any organization, individual or entrepreneur to satisfy customers' ideas and expectations through the medium of providing them their desired services.