Software Testing And Quality Assurance Services
For a product to make its mark in the market, it needs to work perfectly, efficiently and consistently. The key to doing so is to maintain quality at the highest standards.
Call Us - US: +1 415 230 0398

UK: +44 7466035003

Email Us:
Software Testing and QA Services
It is human nature to double check the quality of every product before acquiring it. We, at MedRec Technologies, make sure to perform all quality checks with the help of our highly experienced software testing team for our global clientele. Software testing is a crucial part of the software development life cycle. It is the key to produce high quality applications with a strong user interface, high performance rate and lower maintenance cost.
MedRec Technologies Provides end to end software testing services and quality assurance with high quality and 24*7 support. Our software testing and quality assurance team understands the need for testing in all phases of the software development life cycle and delivers exceptional services at every stage of testing. Our specialized QA testing services are based on the latest technologies to assure high quality software applications.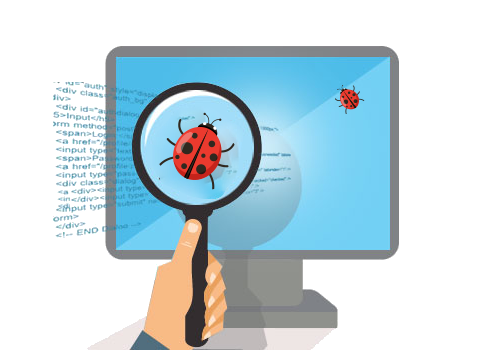 Our Software Testing Services & QA :
Black/White Box Software Testing Services :
We offer internal as well as external testing of the software application. Our highly experienced software testing team ensures both the functioning and behaviour of the application are precise and error free. Our software testing approach starts at unit testing level and goes further with integration, system and acceptance level of testing software applications.
Test Automation As a Service :
Introduction of automation to software application is very difficult and crucial for a successful project. At MedRec, we make sure to perform repetitive tests to automate the software functionality. Our core automation testing team uses the latest technologies for automation testing viz. Sikuli GUI, Powershell, Cucumber, and Selenium.
Functional Testing Services :
An application becomes worthless with even a single inaccuracy. Testing specialists at MedRec try out every possible way to find loopholes in functionality and elimination of bugs. All software applications developed and tested at MedRec are OK tested for functionality.
Performance Testing Services :
Performance of the software is carried out by input of various commands and looking for the accuracy of output. MedRec's testing team is highly specialized and performs all phases of performance testing viz. stress testing, load testing, volume testing, and endurance testing.
Responsive Design Testing Across Devices :
With an increasing number of platforms to access web applications it has become necessary to test the responsive design for cross platform compatibility. We make sure to compare the design on desktops, mobiles, tablets, phablets and other devices by testing it for platform compatibility and responsive design.
Mobile & Web Application Testing Services :
We offer various software testing services like mobile app testing, web application testing, and enterprise app testing. Our technical specialists test software application for its functionality, user interface, behaviour, cross platform compatibility, workload, and scalability with latest testing tools such as cucumber, RFT, Ranorex, Grinder, Selenium, OpenSTA, Sikuli, QTP, for web application automations and appium, selendroid, UI automator, MonkeyRunner, robotium for mobile applications.
All web & mobile applications are tested using Master Test Plan made by our highly skilled software testing team. We work with automated as well as manual Application testing tools to ensure bug free and high quality application across all platforms. We also offer extended testing support with every update and modification in the application version. Our only aim with mobile app testing is to achieve high performance with customer satisfaction and believe us, we are the best you can get!