Microsoft Dynamics Crm Services
Microsoft Dynamics CRM stands for Microsoft customer relationship management software which is a powerful sales automation suite that takes care of the overall
Call Us - US: +1 415 230 0398

UK: +44 7466035003

Email Us:
Microsoft Dynamics CRM Services
What CRM means to every business? It means Customer Relationship Management. CRM is a key cloud-based software suite to accelerate your business process, whilst strengthening your bonding with your customers and earning their loyalty. MedRec Technologies lets you drive a digital transformation in your industry with Microsoft Dynamics CRM services and reaps better benefits by delivering exceptional customer experiences. It is a better solution eyeing to disrupt every segment of your business and streamlining your work process for better productivity and efficiency.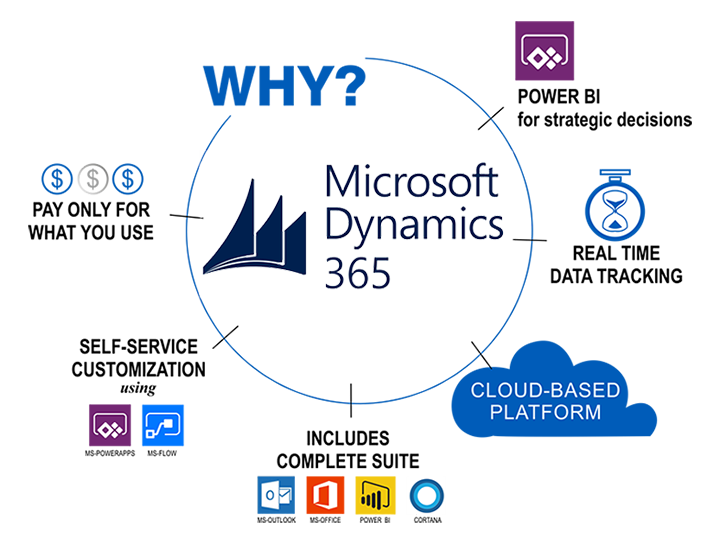 Why Microsoft Dynamics CRM Services for Businesses
Having to adjust your existing business sales software to CRM is easier, but using Microsoft Dynamics CRM services need supreme skills for deployment. MedRec Technologies reserves the state-of-the-art techniques for Microsoft Dynamics CRM and helps your business implement, customize, configure and migrate data to develop and customize your CRM needs. In contrast to general CRM solutions, Microsoft CRM offers multifaceted benefits for every business.
As per the CRM Customer Engagement Center report from Gartner, Microsoft Dynamics CRM has been declared leader in the 2018 Magic Quadrant. Forrester Wave also reported Microsoft Dynamics CRM as the best leader in the Sales Force Automation Solution. If market growth is to be observed, the Transparency Market Research reports of massive growth for customer relationship management. It is estimated to grow $11,239.5 mn by 2026 at a CAGR of 14.5%. Simultaneously, Asia Pacific appears to have the largest demand for this sales software in the upcoming years. As market scenario demands more of this product penetration, your business must leverage this tool for efficiency, productivity and stay competitive in your business realm. If your business is still to have a CRM, consider customer relationship management right now to improve customer experience.
Multifaceted Benefits from Microsoft Dynamics CRM services
Improved customer communication is the primary element for any business for existence. CRM puts all the information of the customers at one place at your team's disposal. This reduces shuffling between one data storage to another for customer information. As you have customer records at your hand, it is easier to personalize every conversation and improve services, thus reducing potential churn and establishing customer loyalty.
Embrace automation of CRM from Microsoft for every manual process and bring efficiency and productivity. This process is extremely central to disrupting your sales team and bringing a new dimension to your sales efforts. Alongside, the AI-driven insights into the sales graph report help your team take the best decision about your customers' preferences and offer them personalized product experiences using the previous purchase history.
MedRec Technologies' customer relationship management is unique that effortlessly allows integrating with multiple tools of MS office to be effectively used for customer interactions, sales and marketing, and other key business activities.
That's not all from this expert MS Dynamics CRM service consultant. MedRec Technologies with the expertise of more than two years with more than 50 live projects, they are well aware of every nitty-gritty of technical needs. Implement MS Dynamics CRM today and scale your brand.