ATM Software & Mobile Banking App Development
The Banking and Financial Services field is large with many opportunities for growth. Banking and Financial Services careers include a variety of banking and money management services
Call Us - US: +1 415 230 0398

UK: +44 7466035003

Email Us:
ATM Software & Mobile Banking App Development
Banking and Finance is a vast sector, one that consolidates large banks, unions, accounting firms, technology companies, financial companies, consultancies and investment firms. Lately, this sector has shifted to the technological domain courtesy of the advent of futuristic measures, which have entirely eliminated the need for manual process and paper-work. For supporting this transition, MedRec technologies assist the financial industry in producing unique banking solutions together with technology and advisory services. Our focus is to deliver mass benefits to the businesses plying their trade in the Banking & Finance domain.
Banking services are Business Drivers
The days are gone when documents, records and papers were the sole means of carrying out the trade. In the modern-day organisations look for integrating their banking realm with technological advancements, especially in the name of Custom Software, which administers everything from the details concerning savings bank account and retirement plan to information about fixed deposits and recurring deposits.
While the aforementioned statement is mostly understood as a choice, it has become essentiality. Considering the fact that competition in Banking and Financial Services is increasing swiftly, organisations are persistently looking to garner their customer base by applying technology to every aspect of banking.
Most importantly, amidst the slowing world economy, organisations and banks are moving towards economic-centric strategies that allow for immense utilisation of resources and consequently streamlining of the business operations.
How has technology transformed Mobile Banking?
The impact of technology can be readily inferred from the digitisation of money. Money transactions have become faster than ever—a fact that ideally defines the influence of electronic cash and transfer. Besides, in the last decade, a considerable portion of the population has shifted to online banking.
But how are technological services making this transition possible? Well, Scroll down!
Enhanced customer service
There's no need to stand in the queues or submit your queries in physical anyone. Why? Because chatbots are serving your interests. This automated software is instilled with Artificial Intelligence and therefore, excellently aligns with your requirements and solves the associated problems.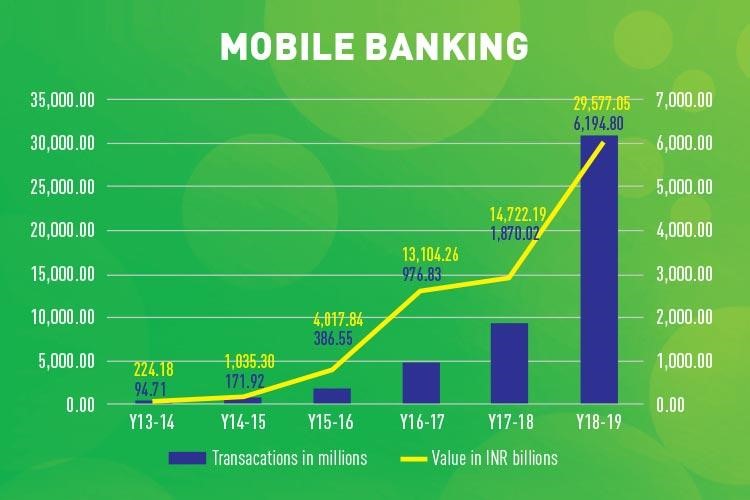 Improved Fraud detection
Have you heard about Behaviour Analytics? In simple words, it's a technology that comprehends and thus, reveals the behaviour of clients/prospects traversing through your eCommerce landscape. Banks and Financial Companies leverage this technology to detect fraudulent transactions.
Ameliorated ATM software
No doubt, ATMs have been in the picture from a long time now; however, their conventional software and even hardware are subject to intrusion. Hence, most financial companies look to saturate the machine with technologies like biometrics and iris recognition. Not only it presents the customer from denial of services but also exterminates the need for carrying an ATM card.
How can you leverage our ATM Software & Banking App Development services?
The experts at MedRec Technologies understand the complexity associated with Banking and Financial Services. For this exact reason, they ensure that the final product is end-to-end encrypted and personalised.
Besides, our services encompass the manufacturing of multi-channel content management systems that serve as ideal digital solutions for ATMs and your mobile devices. In addition to that, we specialise in the programming of multi-vendor ATM software which has the potential to blend with the associated hardware seamlessly.
In terms of administration—we consistently update you with reports pertaining to the status of your software. Our collaboration doesn't end there courtesy of the advisory services and persistent strategic planning that we foster to garner your application's landscape.
Altogether, you get what you need and what your incredible idea deserves.