Payments
The world of payment processing is changing fast, which is why Payline is always evolving to meet the needs of our diverse and dynamic customers
Call Us - US: +1 415 230 0398

UK: +44 7466035003

Email Us:
Payment Gateway & Processing App Development
Do you accept payments via the web or mobile application? If you do, you should know that there are numerous peculiarities associated with payment gateway and payment processing. For this exact reason, MedRec Technologies provide you with trustworthy frameworks, which assist in implementing effective payment gateway integration—something that comforts the customers on your mobile application.
Payments can be made in numerous forms including, funds, assets or services according to the acceptable proportions between the parties and therefore, your payment processing system must align with the specified domain.
Favourably, there's a solution in the name of currency that has simplified the meaning of economic transactions by providing the same medium for all kinds of business affairs. Transactions have been in practice since ancient times when a 'split tally stick' used to be a smart solution. But, that's a story for another today.
For now, we should concentrate on 'Smart Payment' where your smartphone applications and web-based applications are integrated with the payment processing systems. These systems are associated with the respective banks via a payment gateway.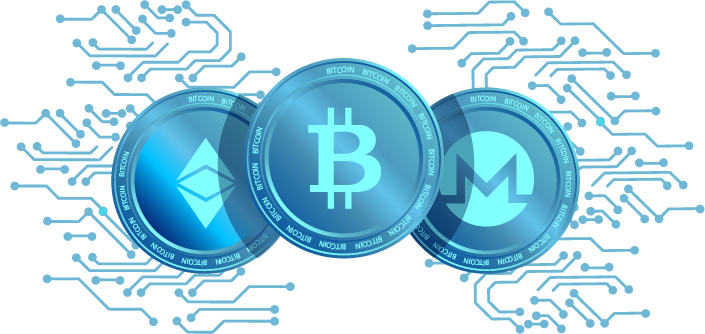 Payments and Technology
It's almost 2020 and payment processing systems are getting even more advanced. According to a report published by the Pew Research Centre, it was found that more than 25% of the Americans were entirely dealing with cashless transactions (Perrin, 2018). That's an effect of digitization and certainly a step towards progression.
Know why it's essential for your businesses to adopt modern payment systems:
Security—A buzzword:
Cybercrime is increasing exponentially courtesy of the interminable advancement of the Internet and technology. Thus, organizations should ensure that their payment gateway is secured using appropriate security systems. With time, the concern for security will become even more critical.
Automation—it's already here:
Every business wants to intrigue its customers with a smooth traversing experience. For that, your business must align with the automation technologies. MedRec Technologies does the same for you by focusing on Blockchain smart contract that not only enables faster processing but also balances the anomalies.
Mobile Ordering—A tremendous shift:
Do you know the reason behind our offerings about seamless and hassle-free mobile-application services? It's because the future of technology lies in the smartphone. The shift to mobiles has increased online ordering considerably. For this exact reason, many businesses have resorted to mobiles for their return on investment (ROI). Besides, the creation of localized marketplaces and their online presence has made the payment processing system even more prevalent.
Cryptocurrencies—Inception of stable coins:
Etherium and Bitcoin are no longer buzzwords but essential contributors to the economy. Lately, a better solution has been garnered in the name of stable coins. Assets including gold, traditional currency back these and have the benefits of the Blockchain ecosystem.
How cashless payment paves the way for your business?
Seamless and Coherent:
You must have paid using a credit or debit card. The best thing about these online payment methods is their transparency and simplicity. First off, you don't need to rush to banks or ATMs and stand in queues. Secondly, you don't need to carry a large amount of cash in public while going to the merchant for payment. All you need is your mobile phone and an application rendering an efficient payment gateway.
Swift and Better:
Digital solutions greatly enhance the economy through the fast transactions they can accommodate. Earlier, it took time for the payments to process and thus, the economic activity was low. However, digitization has speeded this process to produce an extensive array of financial and non-financial benefits.
Step into the shoes of technology by working with MedRec Technologies
We provide Payment Gateway Development, Payment Processing and Payment Integration Solutions that are consolidated with end-to-end encryption and secure cross-platform functionality.
Because security breaches have increased in the past decade, you must shift from conventional payment architecture.
You can do so by leveraging our expertise in Blockchain, AI and cloud computing. Besides, our experts specialize in developing crypto mobile and web applications that are powered by the modern trends in Blockchain technology.
Not only this, we employ payment processing fraud protection tools and the associated anti-fraud suite to preserve your application from online infringement. We know how sensitive data is protected and can be utilized entirely for your ease of access.
References: