Internet Of Things (IoT) Application Development
Internet of Things (IoT) is an ecosystem of connected physical objects that are accessible through the internet. Internet of Things can connect devices embedded in various systems to the internet.
Call Us - US: +1 415 230 0398

UK: +44 7466035003

Email Us:
Internet of Things (IoT) Development
Organizations always try to make their business more reliable, flexible and agile. Much of these are already in their pocket with the evolving technologies, mobiles, clouds, big data. However, with these emerging technologies, Internet of things is making boom in bringing all these together under one ecosystem of connected devices. IoT is a middleman between the virtual and real world combining the various objects, systems and humans. Internet of Things has changed the way we live and work, touching all the aspects from household appliances to a business model. Internet of things had become the leading driver of business transformation. It connects data and intelligence to deliver some new ways of doing business.
Internet Of Things (IoT) Solutions for Business Growth
IoT has many opportunities for the companies to evolve and develop their products by merging digital world into the physical. IoT works as an efficient algorithm which provides with the effective capturing and delivering of the products and services by the organizations. Connecting devices in the IoT framework provides with the various business models which can explore creative ways to monetize our products. Internet of things helps businesses in doing things on the internet, thus enhancing the new ways to serve their current and new customers. The current market revolution is demanding for the IoT enabled applications. IoT is now just not the connection between the devices but an enhanced technology which is increasing day by day. A recent Forbes survey indicates 60% of enterprises as the new IoT initiative. In addition to this, 63% are already in the market delivering various IoT capabilities. The benefits encounters from Internet of Things are deeper than a company's growth and revenue. Following are some of the ways in which IoT is positively impacting business today :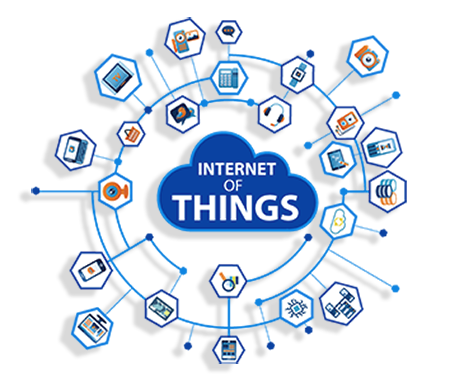 More information, More Business :
IoT is collecting more and more information and data with the help of the sensor devices and thus giving us the true picture of how things are working. An automobile manager can have the correct knowledge of how his devices are working with the help of the sensors in-built in them and thus provides with the chance of improvement.
Internet Of Things for understanding Customer Behaviour :
IoT is paving a way to understand the customers by using the electronic vision- cameras and other visual devices and sensors. Recent Forbes report says that, 47% of the data is collected by using the visual analytics of the IoT enabled devices.
IoT Solutions for Improved Customer experience :
Customer satisfaction is a basic need for any industry to grow. This is what something IoT is satisfying. IoT has made to and fro communication between the customers and developers easy.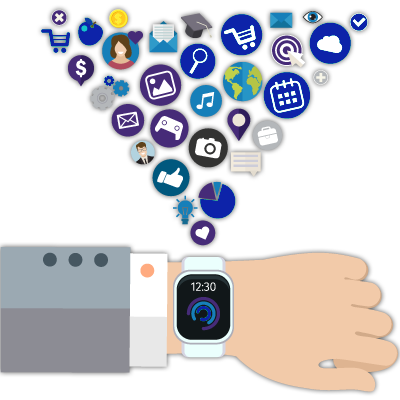 Our IoT Development Services :
Be it in a phase of IoT technology, whether one wants to explore IoT ideas or have some challenges to IoT, we are there to support you to our maximum potential to achieve goals. We guide our partners to the best IoT enable services, enabling them to use this connected ecosystem in a better way. We provide various IoT development services like Wearable Development, IoT Smart Home Automation, IoT Lighting Solutions, Smart Energy Monitoring Solutions, Smart Asset Monitoring, Smart Fleet Management/ Monitoring, Smart Retail & Supply Chain Services, IoT Healthcare Solutions for the organisations so that they are at ease in removing the complexities of the technology.
We help in transforming the business model with IoT by providing compliance with the various business goals.We provide with the IoT application development that bridges the digital and real world together providing user friendly interfaces.