Oil, Gas & Energy
Energy, Oil & Gas focuses on the issues that are fundamental to the global energy sector and associated industries.
Call Us - US: +1 415 230 0398

UK: +44 7466035003

Email Us:
Software Development for Oil, Gas & Energy Sector
The oil, gas and energy sector is enormous courtesy of the vast array of applications it entertains. From companies involved in the exploration of oil to the industries working towards integrated power utility, the energy sector makes for one of the biggest markets of this world.
Such a large business requires technology for its sustenance. By technology, we mean software systems that can address the requirements and administer the operations. MedRec Technologies is your one-stop IT solution for the development of custom oil and gas software, engineering of cloud-based land management systems (LMS) and construction of service management mobile applications.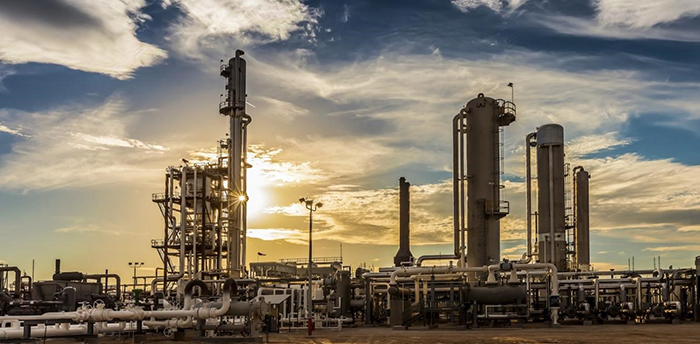 The prominence of oil, gas and energy sector
In terms of dollar value, the energy sector is regarded as the biggest in the world. No doubt, it is a global powerhouse that gives jobs to millions of workers and creates revenue that is no short of hundreds of billions. That said, oil and gas are one of the significant contributors to national GDP. This prominence has no end because the energy industry spreads in proportion with the advancements in technology. Even when the world is plunged in an economic depression, this sector seems to thrive at a constant rate.
Different oil and gas sectors
Oil, gas and energy industry is practically segregated into upstream, midstream and downstream sectors.
The Upstream: Principally involves the investigation of the underground or underwater surface for the existence of oil. The exploration process is followed by drilling to recover oil and gas.
The Midstream: Upstream is supplanted by midstream that primarily involves the transportation and storage of oil and gas. Midstream enables the raw materials to be available for further refining. It encompasses the fleet operations where the resources are filled into large tanks and reservoirs.
The Downstream: Downstream is the final process where the minerals are purified or refined to develop useful products, including natural gas, diesel, petrol, gasoline, etc. What follows is the packaging and marketing of these products.
Role of Software Development in Oil and Gas Industry
Software for oil and gas Industry
Technology has infiltrated every domain, and rightly so, for most of the organizations rely on software for bridging the gap between mineral exploration and production processes. MedRec Technologies has previously worked with oil, gas and energy industries and consequently developed software for efficient mineral development and depletion management. In technical terms, the software is used for planning the recovery of hydrocarbons within the budgetary constraints.
Who uses this software—Reservoir engineers, Production engineers and drilling professionals.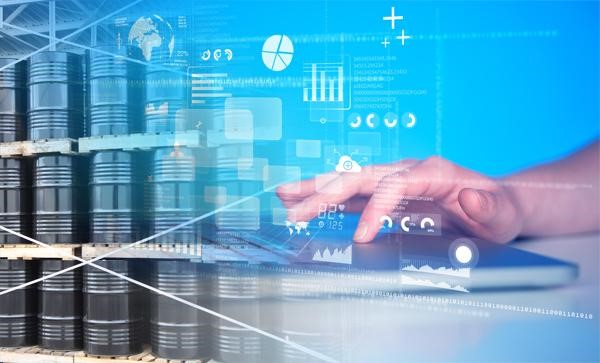 Software for managing upstream Exploration & Production
Oil, gas and energy industry is practically segregated into upstream, midstream and downstream Exploration and Production (E&P) sectors. The upstream E&P sector focuses on investigating the underground or underwater surface for extracting the crude oil or natural gas. Managing the upstream process is a complex process for it involves numerous peculiarities. Favorably, MedRec Technologies renders custom software solutions for upstream Exploration & Production workflow management, real-time data analytics, process scheduling, and other maintaining activities.
Software for Land Management Systems
If you are into the oil and gas business, you would know that maintenance of onshore and offshore permits and leases can be a daunting task. At the same time, it is something that cannot be ignored courtesy of its essentiality for upstream and downstream businesses concerning the oil and gas industry. Besides, various companies confront the challenges of managing the assets and that too, with a minimum risk involved. Thus, MedRec Technologies develops cloud-based Land Management Systems (LMS) for:
Protection against the loss of property
Compliance-related obligations
Business' standardization
Reporting on land-related assets
Compliance with authoritative bodies
Optimizing the land agreement functions
Automated payment notifications
Now that you're aware of the vitality of technology and expertise of MedRec Technologies about the oil and gas sector, you must know where to head for technological solutions.