AdTech Development for Media & Advertising Industry
With the booming World economy, AdTech & MarTech development continues its upward growth journey.
Call Us - US: +1 415 230 0398

UK: +44 7466035003

Email Us:
Marketing & Advertising Software Development
The modern scenario dreams and breathes marketing courtesy of the advancements in media and advertising technologies. The methodology with which a product is advertised holds more value than the product itself. For this exact reason, companies invest in various advertisement technologies and concurrently keep checking the behaviour of customers.
About the media—it imparts knowledge. The media's role in businesses can be comprehended through its extensive influence on the market. MedRec Technologies believes that Media can make and break a business and therefore, organizations should be keen on developing an image that aligns the media in their favour. After all, it is the media that holds a direct connection with the generality.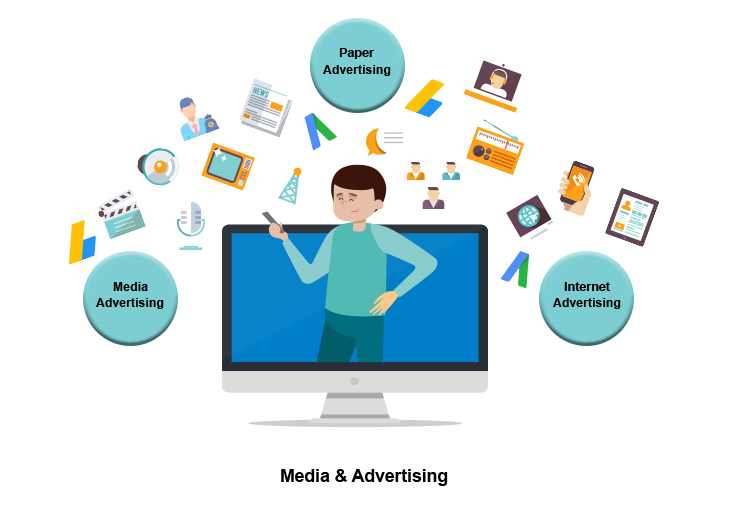 Role of Advertising and Media
Advertising, in concrete terms, is a paid promotion of the services or products on the Internet, television, radio or printing platforms. Advertising is not a new term, it has been a buzzword for a long period, and its prominence isn't going to end any soon. The fact that it supports a variety of institutions, media outlets, technology companies, the finance sector, and search engine companies makes it one of the biggest contributors to the press. According to the 2014 report of the Newspaper Association of America, advertisements generate 80 % of the total revenue of online and offline press. Aren't these numbers staggering?
Advertising is fostered through the media's consciousness. In other words, it is the media that drives the pipeline of awareness and spreads information about products and services. In addition to that, the media plays the role of persuasion, something that can be effectively garnered only when advertising is top-notch. Confused? Well, advertising and media have transformed their outlook courtesy of technological advancements. Scroll down to know more.
AdTech & MarTech Development
If only there were a proper means of advertising your products on every platform. Favourably, there are!
Amidst the ever-increasing competition, it is essential that businesses recognize their needs and accurately analyze their audience. This is because marketing is principally dependent upon the knowledge of the business. Nevertheless, good advertising can always land your business in a worth-noticing state.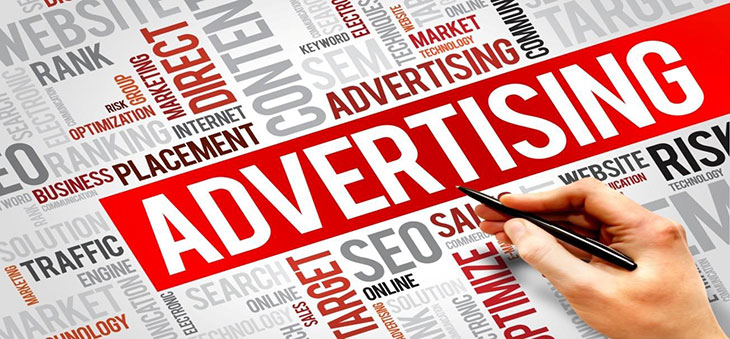 Internet for Advertising :
While it is an all-new method of advertising, it has already been tested on various fronts. Companies use Internet advertisements to display their ads on the pages of websites. In doing so, they assist the websites to drive revenue and, thus, it runs like a conventional regulation of events. Most businesses stick to prominent tools such as Google Adwords and Adsense for keeping themselves high on the search engine rankings. Besides, Internet Advertising also facilitates the digitization of old old print advertorials and sponsored content.
Electronic Advertising :
Advertising goes beyond platform-dependency. With mobile applications soaring and devices increasing exponentially, companies leverage the advertising technologies to create mobile-friendly advertisements that can be displayed on popular social media platforms such as Twitter, Snapchat, Linkedin, Facebook, Instagram, and Youtube.
Paper Advertising :
No, we aren't hoaxing around because paper advertising remains one of the biggest game-changers even in the current market. Both Periodical Advertising and Point-of-Sale marketing are utilized for displaying ads in magazines and newspapers. Having said that, it should be noted that print advertisements are of great value, especially when you know the parameters governing your target audience.
Our Advertising Software Development Services
It is strange how most advertisements fail even after they are formulated with the utmost care and administered by marketing professionals. Oftentimes marketing is indeed given priority over the product's quality; however, that doesn't mean a bad product can be marketed for a prolonged period. If you are doing it, you are in the wrong direction altogether.
MedRec ensures that your Applications are optimally built and include trending technologies. Our AdTech & MarTech Development services include design and development of Real Time Bidding (RTB) & Analytics platforms, Advertising Management Platforms, Campaign Tracking Softwares, Programmatic Direct, Email Marketing Softwares, Social Media Marketing Softwares, API & Integration Framework development.
We believe that your advertisements can only become valuable when you implement the correct strategy. In short, collaborate with us to swiftly pull-off your business' short- and long-term objectives.
References:
Roberts, J. (2014). The role of advertising in society. Retrieved from https://ohiostate.pressbooks.pub/stratcommwriting/chapter/role-of-advertising-in-society/