OroCRM Development
OroCRM is one of the predominant CRM platforms used across the globe. The best part about the same is it can be configured as per requirements of the customer. We provide customers with ORO consulting services and integrate their business with OroCRM.
Call Us - US: +1 415 230 0398

UK: +44 7466035003

Email Us:
OroCRM Customization
OroCRM is one of the efficient systems for customer relationship management. It puts personalized customer experience in the heart of the system. OroCRM is an open source solution which allows deploying any customization to fulfil complex business needs. CRM never gets easy but one can gain revenues if you choose the right tools which help in managing your customer, their grievances, your marketers to analyze customer requirements, customers needs and taste, and estimate productivity to get potential leads in increasing sales. MedRec helps businesses in finding these right choices for their organizations. Whether it's the sales or marketing, OroCRM proves to be the best option giving us the true view of the customer and their requirements. It is the comprehensive functionality which provides the service for all the business needs. OroCRM has the flexibility which allows business to adapt easily to the new customizations. One can customize completely or empower their systems by getting the customization solution from OroCRM.
Depending upon the needs and requirements of the business one can plan to build and create any custom application with minimum function using OroCRM. Oro structures are based on symfony standard edition which provides an unmatched level of flexibility and ease of use. Since Oro applications are open source they can be deployed on-premise environments. Organisations can simply adapt their existing applications with Oro customization. These customizations have the ability to gain valuable insight about customers, create targeted campaigns, and an organised interface containing the most valuable information about the business. Other benefits that the OroCRM offers are as follows :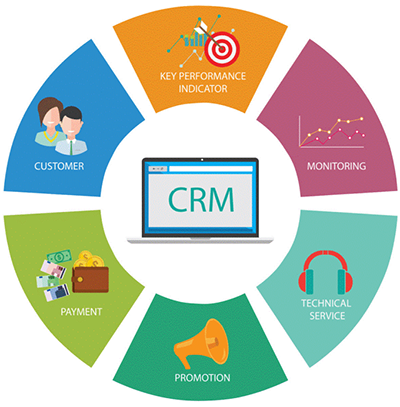 The level of flexibility under the OroCRM can be used to create custom workflows for any scenarios which allow customers to build processes in the way that will best accommodate their business.
OroCRM provides scalability which ensures that any system designed with this is capable of scaling effortlessly to accommodate any data, customers, and changing business needs.
Ongoing maintenance also can be simplified with OroCRM as they provide baseline support with the regular system updates to ensure security.
OroCRM offers a wide range of third party integration, making it an ideal solution while designing the comprehensive customized applications.
Our ORO CRM Development & Customization Services :
MedRec Technologies is dedicated to designing innovative tools and solutions for its large customer base as well as developers of the open source community. We provide ORO CRM customization services which is a perfect way of capturing a complete view of each of our customers, thus helping in increasing their business revenue. Our ORO Development Services that we offer under are as follows :
We deliver implementation services which ensure that the CRM is completely integrated with customer's requirements, and perform well with their other business needs to support end to end business processes.
We develop additional ORO CRM plugins to address client's specific business needs and deeds.
We facilitate effective and efficient data migration solutions for the data stored.
We have a dedicated CRM development team which can customize your OroCRM to ensure your business is best positioned to improve your efficiency, and your profits and most importantly, your customer relationships.