Our blogs
Call Us - US: +1 415 230 0398

UK: +44 7466035003

Email Us:
Choosing the Best Project Management Software for Your Startup
Project management software refers to the computer software that is used to improve the project management processes of a business.
It is designed to support the planning, scheduling, coordinating, and controlling tasks required for completing a specific task or purpose.
Project management software facilitates collaboration among teams so that everyone involved in a project will have access to relevant information at all times. This is important since it helps to avoid misunderstandings, relies less on memory, and prevents the forgetting of important tasks.
Project management software also helps in tracking progress, identifying any possible risks early on, managing budgets efficiently, and keeping an eye out for potential problems that may arise.
And when it comes to the modern world of startups, project management is equally important.
Indeed, in an environment where teams are small and budgets are tight, it's getting more difficult than ever for companies to deliver products on schedule without sacrificing quality or running over budget.
Having the right tools available can make all the difference between closing a deal or losing out to competitors. In this blog, you will learn how to choose the right project management software for your startup.
Why Do You Need a Project Management Software for Your Startup?
A project management software being used in your startup can help you in the following ways:
Emails and chats are a great way of communication, but they lack the details fast-paced teams need to collaborate on projects. It's difficult for each team member to have access to the same level of information at all times. One glance at a project management software can answer many questions that would otherwise require tedious digging through emails and chats.
Project management software can be used to assign tasks to team members and set deadlines for completion. Deadlines are important because they let the whole team know how much time each task requires, which in turn allows them to estimate how long it will take for the entire project to come together. Without these deadlines, teams run into serious communication problems where team members assume they know when tasks are due, only to find out later that the deadline has shifted without anyone being warned.
Project management software can also be used to create project plans. This is important because it gives everyone an easy way to visualize what stage each task is at in the completion process. It's easier for people to spot bottlenecks when they can see what tasks are being worked on, how far along each one is, and which are holding up the process. This has several benefits for your project including:
The ability to identify problem areas before they stop the project from moving forward.
Identifying who's working on what task so that you know who's responsible for resolving problems.
Easier delegation of tasks to particular areas where more hands are needed.
Managing the project from a bird's eye view. This makes it easier for management to see what progress is being made and identify potholes before they start affecting the project as a whole.
Easier reporting to stakeholders and the powers that be. This is beneficial for your budgeting and future business plans. It's also helpful when you need to justify why a certain task is taking longer than expected or why something has been left out of the project plan altogether.
A good project management tool will save you time, money, and headaches in the long run. And if you're just starting with no budget to speak of, then finding tools that are free or cheap is vital.
Before we get into our list of the best project management software for startups, let's define some basic terms you'll need to know when it comes time to choose the software that's right for your business.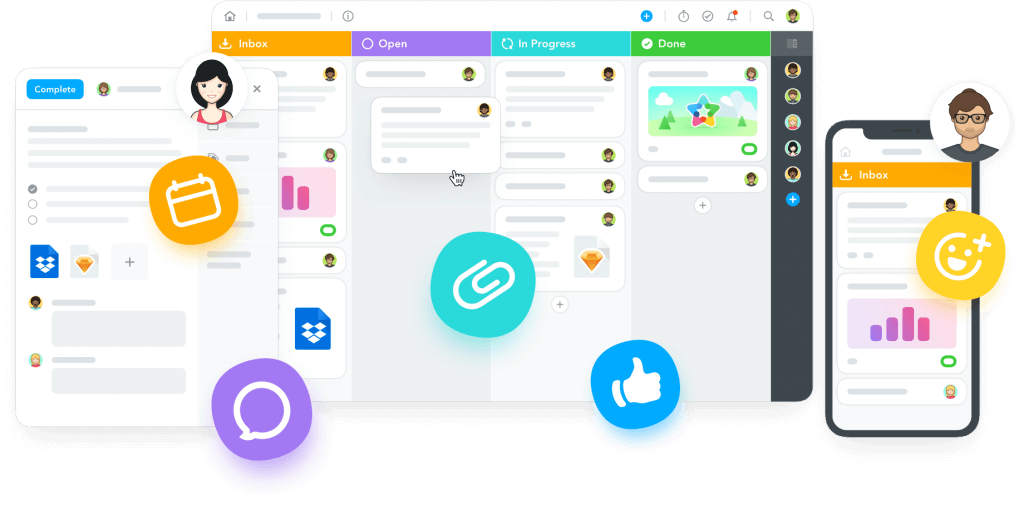 What Are the Types of Project Management Software?
There are several types of project management software that you can choose from depending upon the needs and requirements of your startup. These project management software include:
Off the shelf software: Off-the-shelf software is prebuilt using a combination of off-the-shelf products, configured to meet your specific requirements.
Custom-built software: Custom-built software is more expensive but has all of the features that you need for your business.
Web-based project management system: A web-based project management system is hosted on cloud servers and can be accessed from any location.
What Are the Factors To Consider While Choosing Project Management Software?
Choosing the right project management software Whether you are starting up or already established, there are several factors you should consider when it comes to choosing the right project management software for your goals. Here are some of them:
The number of employees in your company:
This refers to the number of users in your system. Using project management software with unlimited users is not advisable since it can lead to license issues and complications. When you are just starting up, consider getting an unlimited package that has no per-user license fees.
Mobile access:
This enables employees to work on the go. They do not need to be in front of their computers when they can access files and projects offline. This is especially helpful during emergencies, when Internet access is slow or disconnected, and for international employees who are traveling abroad.
Type of industry you're in:
This refers to how you use the project management software. If it is for construction work, then file sharing and showing progress in real-time are key to ensuring your chosen system succeeds.
Industry standard:
Make sure that whatever PMS you get can be integrated with other applications your business uses. This saves you the trouble of integrating the two systems since this task can be handled by the project management software.
Security:
Security is a key consideration for any business and project management tools should support security features such as authentication and authorization, especially for cloud-based systems. Secure connections are needed to transmit data online, so this feature must also be present in your selected system.
Scalability:
You want a project management system that can grow with your company. If you start small, then the startup version of most project management software is fine. But if you need to scale up and add more users or projects, look for a team or enterprise plan offered by the software vendor.
Flexibility:
You can't predict the future. If you could, then you would know how many projects and people your project management system will support in two years. However, since this is not possible, flexibility should be a "must-have" when choosing a project management tool. Whether it's additional features or an enterprise plan, having room to grow is important in project management software.
Your budget:
As a startup, it is natural to have limited funding or resources. However, not having enough budget will significantly impact your project management workflow. Look for software that offers multiple plan levels and features so you can scale up or down as needed.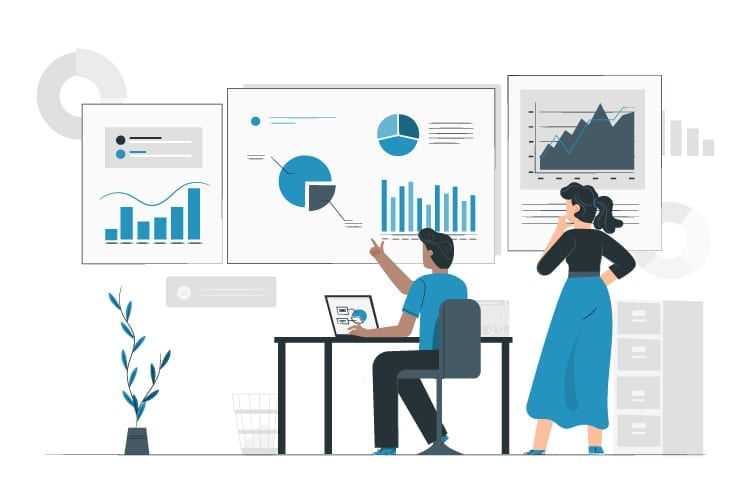 What Are the Top 5 Project Management Softwares?
The top five project management software are as follows:
Trello
Trello is a visual project management tool that uses boards, lists, and cards to organize tasks. Trello is suitable for organizations that are more visual and less process-oriented. It's an excellent tool for creating your workflows, but it doesn't provide the flexibility of some other tools, such as Jira.
You can use this tool for everything from event planning to work projects. Basecamp - When it comes to team collaboration tools, there are none more trusted than Basecamp. This software makes it easy for multiple members of a team to communicate, share ideas, and manage projects.
Asana
Asana is a social project management platform that helps teams collaborate without getting in each other's way. Asana has been around for nearly a decade, and its user base includes well-known companies like LinkedIn, Spotify, Adobe Creative Cloud, Groupon, Eventbrite. This tool comes loaded with features that are ideal for small businesses such as the ability to create custom workflows, track due dates, and set up recurring tasks. You can also use it for personal projects if you'd like.
information. It can be used to track the progress of a project and it has features such as group chat, activity log, and note board. It serves the purpose of helping people keep in touch with each other when working on projects.
Basecamp
This is a popular project management tool that has been around for fifteen years. Basecamp provides centralized communication between team members, clients, and stakeholders. It's also an online project collaboration platform that can be used by teams, clients, and freelancers.
It helps teams organize tasks and projects to stay on track. If you have a team distributed across locations, this application will help assign specific tasks to individual members so they can work independently without worrying about overlapping deadlines. The software has features for time tracking, budgeting, message boards, task management, and document sharing. Basecamp is great for small businesses because of its straightforward approach to project management.
Projectplace
Projectplace is a project management platform that allows you to see your team's progress at a glance. This tool contains all of the usual project management features including the ability to set KPIs and monitor project milestones. You'll also get resources for building a visual workflow, which is great if you want to see how everything's connected.
Projectplace aims to create transparency in your workflow, making it easy to see exactly who's working on what and where the project currently stands. It also allows you to update project milestones, tasks, and other items directly from Slack so your team can stay on track.
Wrike
Wrike is enterprise-level project-management software that provides real-time updates on your projects. It also comes with powerful collaboration tools so you can use it to centralize communications. Of course, this software isn't cheap, but it's great for bigger businesses that need more robust features.
Your project team can benefit from Wrike by connecting it to other productivity tools such as Slack, Confluence, and JIRA. This way you can keep projects organized while your team stays up-to-date with relevant notifications from those other platforms. Moreover, in comparison with other project management software, Wrike specializes in a variety of different project types from product development to research & scientific studies. Hence, you can benefit from applying the latest research trends to your workflow for the best results.
Which Project Management Software Is Right For You?
It can be difficult to choose from a plethora of options as to which tool is right for your startup. Here are a few key points to help you make the decision:
If you're looking for a solution that is quick and easy to implement, then Google Project Hosting might be right up your alley. Furthermore, this tool comes at no cost making it the ideal choice for small teams on limited budgets.
On the other hand, if you need greater flexibility in terms of the types of projects you can manage, then Asana might be the better choice. If you require more flexibility, then choose Asana; if simplicity is your aim, Google Project Hosting will do just fine.
The best project management software for you will depend on the requirements of your business and how much delegation capability your managers need to oversee projects. It can be difficult to choose which project management software is the best for your business when you have so many options to choose from. But try not to get too caught up in the features of a project management tool that it's worth downloading a trial version and testing it out for yourself before committing.
Choosing the Best Project Management Software for Your Startup
The first step toward choosing the best project management software for your business is to determine what you and your managers need in a PM tool.
For example, project management tools like PivotalTracker and GitHub offer robust features such as time-tracking and task delegation, which can help you streamline operations if you have a large staff. However, if your employees use personal time tracking apps or spreadsheets to keep track of their progress, you might want something with more user-friendly features.
Once you know what you're looking for, research popular project management tools that meet your needs and test them out yourself.
Even if you choose not to use any of the more complex options, some of the simpler project management apps, like Wrike and Trello, can still track time spent on projects. This gives you the chance to see what your employees are up to at all times while also giving them the freedom to manage their schedules.
Conclusion
Having learned about why your startup needs project management tools, what are the essential factors while choosing one, and listing the top 5 project management tools for startups; it is your turn to put this knowledge to practice and make a wise choice based upon your business requirements.
Project management software is scalable as well. Hence, if your business grows and you have a bigger team, you can simply upgrade the software to accommodate your needs then.
For more queries, feel free to reach out.
Hire the Top Software Development Professionals