Our blogs
Call Us - US: +1 415 230 0398

UK: +44 7466035003

Email Us:
Cardano Coin Price Prediction: Can It Hit $5 in 2022?
Cardano coin is in news for the past few days and is also in the top 10 cryptocurrencies. What makes Cardano so popular is the fact that it is one of the few cryptocurrencies based on scientific philosophy and also being built by a group of experts and academics.
Cardano is different from other cryptocurrencies because of its unique features like it has a platform that can run financial applications which are used by individuals, institutions, etc.
Ada coin (ADA) which is a token of Cardano, has registered an astonishing 700% in price rise since its launch in January this year, but the recent market dip has severely affected ADA's growth rate. Cardano was trading at $1 when it was first introduced.
Will Cardano hit $5 in 2022? Let us analyze the factors to predict the future price of this cryptocurrency.
What is Cardano Coin?
Cardano coin is created by a company named IOHK (Input Output Hong Kong) to fund the scientific study and development of new cryptocurrencies. The IOHK is a technology company that is also involved in developing cryptocurrencies. It is, hence, a fully open-source P2P digital currency that uses cryptography to secure and verify transactions.
It is a blockchain-based platform that wants to target the future market for smart contracts and Dapps (decentralized applications) which will be applied in real-life scenarios such as online shopping etc. This project raised $62 million in its initial coin offering (ICO).
Since then, the price of Cardano has exploded by 4000%.
The Cardano team introduced a unique system called Ouroboros that makes it a decentralized and completely proof-of-stake algorithm.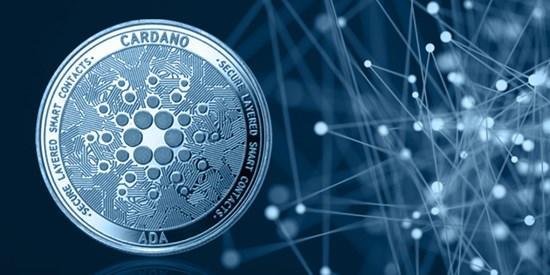 It uses smart contracts to facilitate the transfer of digital currencies and allows Cardano to have a set of rules that work behind the scenes.
Ouroboros is a major attraction for people who see Cardano as a long-term investment.
Investing in Cardano is a way to stay connected with the evolution of Ouroboros. The Cardano roadmap has confirmed that it will have D-apps on its blockchain at the end of this year.
ADA holders are eagerly waiting for Cardano to be applied in real-life scenarios because that would mean appreciation for their Cardano coin.
It gives a blockchain platform for running financial applications which are used by individuals, institutions, and so on.
It has reportedly developed blockchain 2.0 technology based on peer-reviewed academic research and intellectual property that allows third parties to build and run decentralized applications.
IOHK was established in 2015 by Charles Hoskinson who is known for creating Ethereum Classic which went on to be one of the top five cryptocurrencies by market cap, with a value of over US $1 billion.
What Are the Features of Cardano That Make It So Special?
The features of Cardano that distinguish it from other cryptocurrencies is as follows:
Cardano is built on two different layers: 1) settlement layer which allows for transactions and 2) computational layer where data can be processed to lead to smart contracts. In this way, Cardano has been designed as a platform that will allow future decentralized applications or D-apps to run on it. This means that Cardano will be able to run decentralized applications, which are easier to maintain and secure.

Cardano is also the first open blockchain platform that is built-in scientific philosophy. The use of high-level mathematics in designing the Cardano has enabled it to be scrutinized mathematically by experts before launching it. This has led to its development being almost transparent.

With the goal of becoming a better version of Ethereum, Cardano coin price is expected to experience a steady rise in price over time as Cardano becomes more widely used and accepted.
Why Is There A Surge In The Price Of Cardano Coins?
Cardano coin or ADA has seen impressive growth in the price since Friday 9th December 2017. One ADA is currently trading at about US $0.53 which is a significant uplift from its value on 18th September 2017 when it was valued at the US $0.02.
This growth has been attributed to the recent announcement of the IOHK team launching paper wallets for ADA holders amongst other announcements. Moreover, analysts have noted that there is a general bullish trend in the market for digital currencies.
However, the price surge of the ADA coin has been forecasted by various experts and it is expected that its growth will continue into 2022. In a recent interview with CNBC, Charles Hoskinson revealed that he intends to make Cardano one of the top coins by next year and a leading coin in 2021.
The cryptocurrency market capitalization has gained about 9% within the last 24 hours, with a total cryptocurrency market cap of US $286 billion.
The reason for this growth is attributed to the bullish stance of the traders who have been buying up cryptocurrencies at low prices. In addition, there has been an increased interest in the Cardano coin price prediction by key players in the cryptocurrency market.
Cardano Price Prediction for 2019, 2020, and Other Years Cardano did not grow much in 2018 but it did rise against Bitcoin due to which its position grew up gradually.
However, analysts are of the view that Cardano may surge more than any other currency in 2021-22. The launch of their debit card has created a lot of hype in the industry due to which Cardano price prediction for this year is at its all-time high.
ADA coin also gained value against other currencies due to its Cardano coin price prediction, so definitely all this has made Cardano one of the best cryptocurrencies to invest in.
What Are the Main Reasons For The Growth In Cardano Coin Price?
There are two reasons for this growth in the price of Cardano coin.
The first is the general cryptocurrency market surge which has been attributed to a couple of factors such as Japan making Bitcoin a legal payment method and traders in South Korea who have access to high liquidity in cryptocurrencies.
The second reason for this growth is attributed to the IOHK team releasing paper wallets for ADA holders which have increased the demand for Cardano coins to new highs.
Next year, ADA is expected to match Ethereum market capitalization.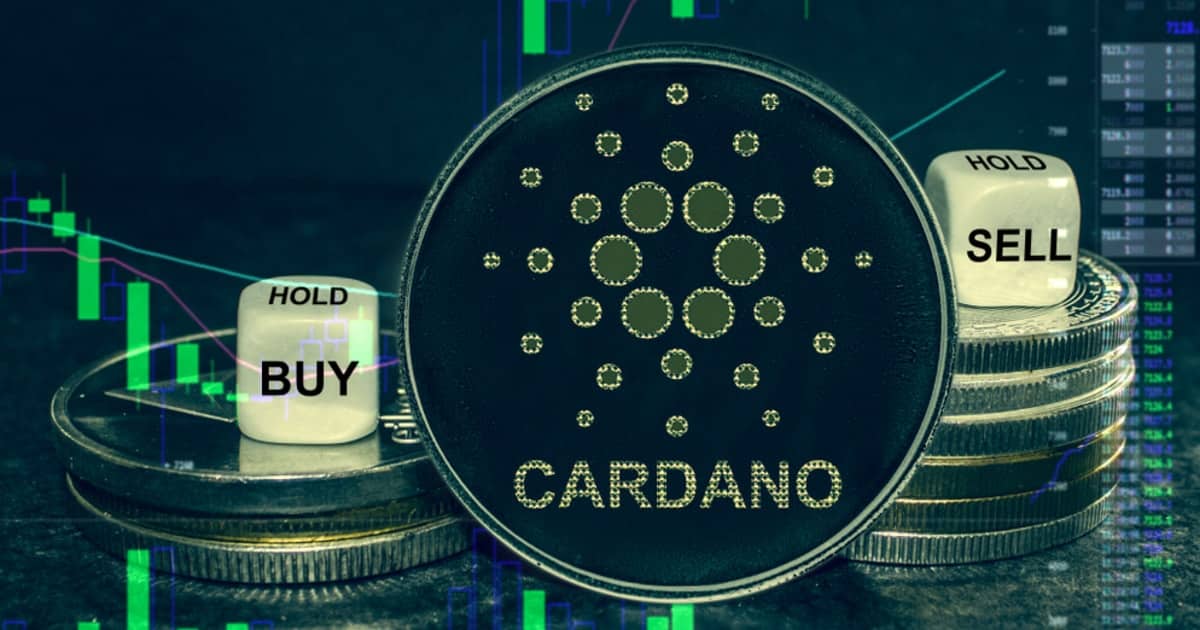 Possible Reasons for Cardano Coin Price Reaching $5 in the Near Future?
Cardano has several factors that can drive its price up, making it more valuable than most cryptocurrencies. These include:
First, new cardholder wallets are coming into the Cardano ecosystem, which is expected to increase the price of Cardano. This will happen because users are constantly increasing and many new people want to buy ADA for speculation or trading. However, if you want to do more than speculate with Cardano, it is best not to hold all your Cardano on an exchange but instead store it in an offline Cardano wallet.

Second, Cardano is ready to become the most powerful cryptocurrency when it comes to scalability. ADA makes use of a new technology that allows for faster transactions than any other digital currency or even Visa card transactions, making Cardano very fast and convenient for daily use.

Third, Cardano has the potential to become an ideal investment option for investors. This is because Cardano's price is currently very low, but at the same time, Cardano's use cases are being recognized by many companies and Cardano is also being used as a digital currency by some countries. This combination of factors could allow Cardano to become a high-demand cryptocurrency and increase its value in the future.

Fourth, Cardano has the potential to become the best digital currency for payments because Cardano's technology is very effective for transaction speeds. Cardano can handle large numbers of transactions thanks to its secure and scalable blockchain. Cardano will be able to process transactions within seconds or minutes. Cardano is also working to add support for other digital currencies, allowing Cardano users to easily trade their Cardano for other coins at a minimal cost.

Fifth and finally, Cardano developers recognize the success of Cardano depends on its ability to expand and adapt. cardano's decentralized nature means that it can be changed without needing a fork, and Cardano's developers have stated that Cardano will be upgraded as new problems are found. Cardano is focusing on implementing a fast ADA wallet to ensure users can access their Cardanos quickly and seamlessly.
Above all, the availability of a Cardano debit card would make Cardano very appealing to investors, because it means they can spend their Cardano's on everyday purchases. cardano's future success is dependent on its ability to make the Cardano ecosystem as user-friendly as possible. Cardano reward halving will take place in 2020, which means that Cardano users should expect lower Cardano rewards around this time frame.
All of these developments have made it clear that Cardano has ambitious goals for 2022, which is to be expected. Cardano (ADA) grew by 20 percent in the past 24 hours and it still counts, becoming one of the top 10 altcoins in the world. There are several reasons why Cardano might appeal to investors, not least its low price against bitcoin (BTC) right now.
The Future of Cardano Coin?
From the information that we have so far about the Cardano coin, we can predict that by 2022, the Cardano coin price will hit $5 and above. Please note that this is the predicted price and not a piece of investment advice.
To come up with this prediction, we have been studying the market of cryptocurrencies and blockchain technology for a while now, and the Cardano coin seems like a good investment option. That is why we predict that the Cardano coin will hit $5 by 2022 end.
It was trading at around $0.07 in December 2017, but after the recent surge in price, it is currently trading at $1.8. Thus the Cardano coin has shown a tremendous increase in value in just 3 years.
We are expecting this rise to continue in the near future because the market cap of the Cardano coin is still relatively very low in comparison to other cryptocurrencies such as Litecoin and Bitcoin.
The Cardano coin has a very unique market strategy, the price is based on the amount of ADA coins that are sold or bought.
For instance, if many people sell their ADA coins at once for whatever reason, the price will decrease; but there would be increased supply and increased demand which would cause a price decrease. If there is a lot of demand and only a little supply, the increased demand will cause a price increase.
In simple terms, what this means is that the Cardano coin has been designed to appreciate over time. While many coins nowadays are meant to be spent or traded for other cryptocurrencies such as Ethereum, Monero, Ripple, Stellar, etc. the Cardano coin is designed to be an investment coin (much like Ethereum Classic).
Although this might sound good at first, there are some serious consequences of having a price appreciation strategy for your cryptocurrency. Among these consequences are:
Since new investors can do nothing but wait for their coins to appreciate, the coin cannot grow organically. This is especially bad for an investment-grade cryptocurrency because if there are no real people behind it, then what's the point?

Since the ADA token is non-divisible (you cannot have a fraction of 1 ADA), there is no way for you to invest in decimals. This means that anyone that wants to invest in ADA must buy at least 10,000 of them (1.4 Million USD based on the current price), which is not achievable by normal people.

The risks of investing in an investment coin are higher than average due to the high-interest rate of this coin (7% APR appreciation per year). If you buy 1,000 USD worth of ADA after the first year of being on exchanges, 7% growth would have netted you an extra 71 USD. In comparison, traditional savings account from a bank will net you anywhere from 0.1%-0.3% interest per year based on the Federal Interest Rate. This rate is higher than what traditional banks offer because the risks are also higher for an investment coin.

As an example if you buy 1,000 USD worth of ADA now at 0.0000547 BTC (2.26% BTC premium since it will show up as fiat price), and use 7% APR appreciation per year to determine how much you would have after a year.
Considering all of these factors of Cardano, we can estimate that if an investor had bought 1,000 USD worth of Cardano on the first day it was listed at Bittrex, they would have received 15 ADA (.025 BTC worth). If you brought in 7% appreciation per year (~20% compounded), you would have almost 2.8 times your initial investment (1,181USD + 28 ADA = 1,209 USD + 28 ADA)!
So essentially you would have turned 1,000 USD into 3,280 dollars in one year if the price of Cardano stayed at .025 BTC.
As a side note: If you only bought ADA and held it for a year without selling anything, your investment would have still been 599% more effective than most traditional investment vehicles such as stocks and index funds.
Conclusion
In this blog, we have informed you about all the aspects of Cardano, its predictions, and why there is a surge in its price.
Now it is your turn to put this knowledge to use and make your own predictions based on the information you have gathered.
Hire the Top Software Development Professionals