Our blogs
Call Us - US: +1 415 230 0398

UK: +44 7466035003

Email Us:
7 Myths about Remote Outsourcing Jobs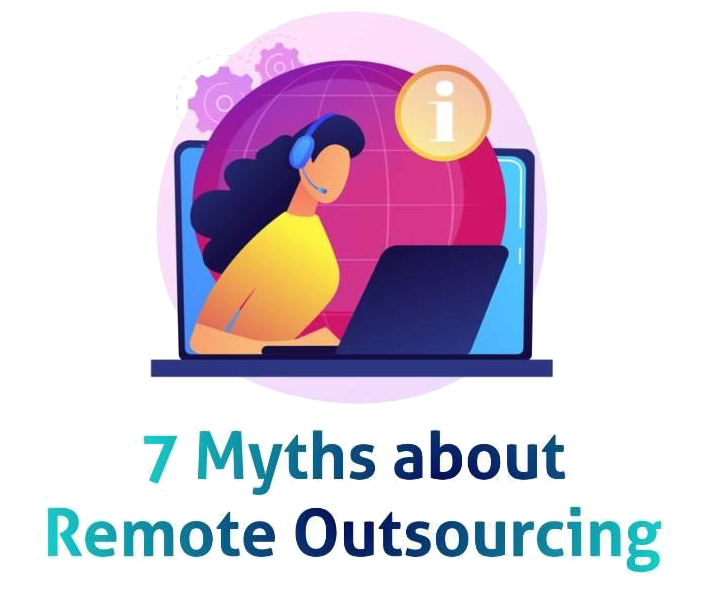 While in our previous blog, we discussed how Remote Outsourcing could be a beneficial factor for a startup or an enthusiastic business firm. Let us recap what Remote Outsourcing is.
In short, Remote outsourcing is when an organization, business, or startup hires technical, software developers, and other professionals to work from them remotely. Outsourcing has been the most popular and efficient way to manage a business, employees, and work process. As digital technology continues to emerge, business is undergoing a radical shift towards greater mobility and flexibility.
Companies, especially startups, are increasingly adopting diverse working patterns, delegating projects to remote staff or outsourcing team. According to sources and statistical data, 68 percent of workers worldwide have worked remotely, and the number is extensively rising.
However, at MedRec Technologies, we can still see many clients; usually, startups and small business owners, perplexed by flying myths about Remote Outsourcing. They miss the opportunity for growth that hiring external teams presents, falling victim to popular misconceptions.
To clear up this confusion, we have come up with various engagement modes and dispel some common myths about remote outsourcing teams.
Myth 1: Remote Work means a decrease in Productivity
It is quite natural to assume that a professional working remotely is more distracted as they do not have their reporting boss around them to keep track of their work. But a recent study has proved the contrary, noting some companies have seen worker's Productivity increased by 13.5 percent after permitting remote jobs.
A company that has remote outsourcing teams designated have seen increased Productivity and fewer distractions to contend with.
Myth 2: It isn't easy to stay in contact with remote workers
As an entrepreneur or a small business owner, the main concern is that he would lose contact and fail to manage a remote team that he has hired. Instead of worrying and imagining that you would be unable to reach, and people would ignore your calls and emails, it is better to direct this energy to select a vendor you can rely on. MedRec Technologies is a one-stop vendor with one-stop services that helps their clients with technical and software related projects.
Nevertheless, since communication is vital for remote workers, the professionals tend to put more effort into answering you in messengers, comments, and emails. MedRec also ensures that an established point of contact is initiated and maintained to help both the teams.
Myth 3: Different Time Zone hampers the services of remote outsourcing teams
Dealing with time zone differences can be a nuisance in projects requiring frequent meetings and immediate communication, especially when working remotely. While this may sound difficult, companies have been utilizing different time zones and adding it as an advantage for themselves.
MedRec Technology resources to overlap the timezone and that makes communication much easier and convenient. Conducting business with a remote outsourcing staff gives the startup or any business a benefit of "follow the sun" working model where they obtain around the clock continuity of workflows allowing them to speed up project delivery, increase responsiveness and avoid delays.
Myth 4: Big Companies are rulers to Remote Outsourcing jobs.
That's probably the most significant and funniest misconception or myth about remote outsourcing. While vendors like MedRec technologies have been working with around 50 startups successfully, it is evident that remote outsourcing jobs are advantageous for startups much more than any other established business.
Recent research has indicated that more than one-third of startups and small businesses outsource at least one remote outsourcing professional, and this number is projected to grow. Instead of wasting time and budget on part-time workers, freelancers or grappling with inexperienced interns to get the job done, a tremendous number of SMEs retain skilled remote professionals and external remote outsourcing agencies to deliver precisely what's needed, fast.
Myth 5: Security goes into danger when outsourcing
A very genuine concern, but a misconception is that your data falls in danger if you designate a remote outsourcing team. At MedRec Technologies, we always tell our clients that security and privacy can be invaded irrespective of being remote or not. Though no organization is protected from fraud, it is in no way connected with outsourcing.
Besides, you can add an NDA agreement to your contract when opting for a remote outsourcing jobs professional that will help you protect yourself and your data from any danger.
Myth 6: It's hard to keep your remote team engaged and motivated.
Small business owners or startups feel that it may be challenging to keep their remote teams engaged and motivated from time to time. Well, that indeed is a challenge owing to the distance. Advanced technology, coupled with meticulous planning, makes it easy to keep the globally scattered teams pursuing their work with complete dedication and enthusiasm.
The ways to do so are to have regular video conference meetings, indulge the remote professionals in virtual team building activities, stay connected, take updates regularly, etc. It is entirely comfortable to manage a remote team now, and with evolving technology, it shall be more compatible with work processes.
Myth 7: You will regret remote outsourcing professionals
The majority of people who spread these words are either against remote outsourcing without understanding its benefits or at least haven't found a trustworthy vendor.
You can never regret remote outsourcing if you choose an experienced company with sound technical knowledge and work ethic. MedRec Technologies has a dedicated team of software developers and highly customized cost-effective solutions at affordable prices for their services. They also designate a dedicated Quality Control Team for client projects and ensure that the organization does face a glitch in business.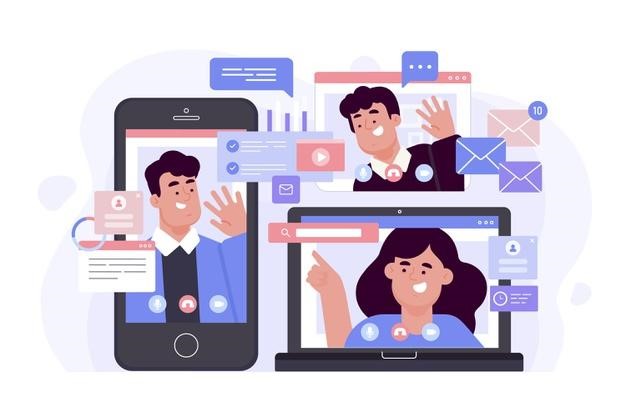 Are you still confused about whether to hire a remote outsourcing team? We would suggest you relax. New technologies dissolving the geographical barriers that once prevented people in different countries and time zones from working together, it is quite dynamic to choose outsourcing or remote outsourcing.
To know more about the services and technologies that MedRec Technologie works on, contact us at: https://medrectech.com/contact .
Hire the Top Software Development Professionals