Our blogs
Call Us - US: +1 415 230 0398

UK: +44 7466035003

Email Us:
How NLP Can Help Businesses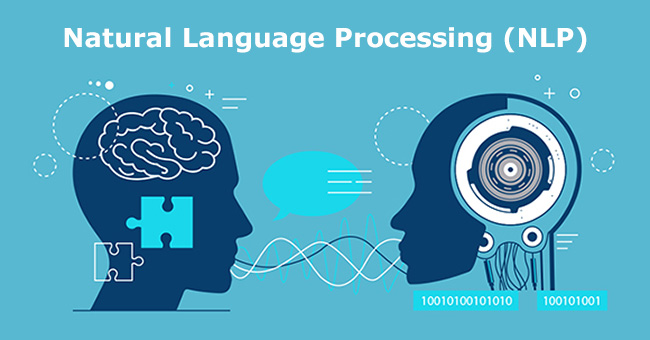 NLP stands for Natural Language Processing, simply put a program that can understand and decipher human languages. In this technologically advanced world mired with stiff competition, NLP can be a true blessing for businesses and can help in improving customer satisfaction, brand retention and fortifying brand value of an organization. Let's check out how exactly NLP will help businesses :
Keep your customers happy
NLP is a great tool to enhance customer service of an organization. Moreover, it gives an insight into your customer's mind-what they want, their problems, the solutions they are seeking, their dissatisfaction and more. NLP performs tasks such as translation, identifying spam mails, summarizing a document etc.
Companies in the service sectors have been using NLP to transcribe customer calls recordings and analyze their needs and behavior. NLP can also work as automated virtual assistants and reduce work load of the customer care executives.
Reputation Management and Brand Image
NLP can quickly browse external data sources such as social media, blog posts, forums, news, websites and more to understand what others such as customers, competitors, buyers, suppliers and others are saying about the company. Understanding their perception will give an idea on where the market is heading, the expectation of customers and getting an insight into competitors. NLP also does sentiment analysis and reveals the 'mood' of your customers. For example, with the increased use of Facebook and Twitter, people readily share their issues and concerns on social media. A bad comment such as "horrible service" or an angry emotion can be identified with the help of NLP and remedial action can be taken in time to prevent damage to the reputation. Employing NLP can quickly help businesses in understanding consumers and resolve their issues for positive reputation, thereby enhancing brand image.
Know what's your competitor upto
Every business wants to know what's their competition's Marketing & Sales strategy. For this, the companies look out for communication with shareholders, government notifications, RSS feed, social media, and more, which can be overwhelming and information overload. NLP extracts meaningful data with clear actionable insights to help companies drive action. For example: NLP can decipher news bytes such as "XYZ to diversify into baby products, to buy 15% share of ABC" Such statements will give an insight into the competitor's business and their strategy forward.
Get the Right Eyeballs
A company spends a lot on its advertising budget. So, it is important that the message or the ad reaches the right people. NLP can help in psychographic based segmentation of the market and create ads that will nail it with the target audience. For example - Reaching out to a health conscious person with a farm fresh product can result in better conversions. This will also help in upselling and cross selling to your existing customers. NLP can match the keywords see whether popular words are inserted in the message and so forth, thus driving action.
Today, techno savvy companies are reaping the benefits of NLP and gaining an edge over their competition. This next gen technique has more to it than meets the eye!
Keywords:
NLP, advertising, social media, Business, Artificial Intelligence
Hire the Top Software Development Professionals