Our blogs
Call Us - US: +1 415 230 0398

UK: +44 7466035003

Email Us:
How to prevent Coupon Fraud & Promo Code abuse with AI
Once a company named X started a food-delivery business. Through promo codes and coupons, it consistently attracted a diverse audience. However, the constant delivery of promo codes soon began to take a toll on X's profit margin. Customers started committing coupon fraud by logging in through fake accounts.
Things became worse when the employees of X themselves leveraged the benefits of coupon profiteering. As a result, X put breaks to the coupon and promo code delivery. Unfavourably, the traffic drastically decreased on X's application leaving the managing director flat-footed. Does it resonate?
Promo code abuse is rapidly increasing
According to Forter Fraud Index of 2018, promo code abuse has been continually increasing. That's a fact that ideally defines the backfiring nature of promo code distribution. Undoubtedly, promo codes, vouchers, and coupons are the most sought after marketing delivery. Businesses view them as one of the best sources to attract a massive customer base. As a matter of fact, they do garner a good audience because people, all over the world, love discounts.
Soon after a company launches promo code discounts, there's a surge in the traffic on the site, friend referrals and application downloads. Sadly for companies, the joy seems limited to a few days or months. Besides, things get bad to worse during the time of mega sales such as Black Friday.
More and more customers commit to one or the other forms of coupon fraud that entirely violate the coupon policy. They do so by creating fake orders, making multiple accounts through different IDs and returning the items after using them. These frauds are so common that even some of the websites generate content in their favour. Instead of hindering the process, they inform the customers about the numerous ways in which discounts can be availed.
Unsurprisingly, most of the people are not aware of their fraudulent activities and how these might harm the company's revenue. By redeeming a coupon multiple times, they continue to purchase valuable items at a cheap rate.
The competition in the market further complicates the situation. Companies, in the light of not one but many competitors, subject themselves to losses. However, this strategy doesn't work for a long time, particularly when the investment is constrained.
So, is there a method to solve this problem? If you are thinking of manually handling this falsified functionality, it's entirely out of the question. No one can employ resources to keep a check on individual customers. Therefore, there's a need for a concrete technology that can not only reduce the frequency of fraud but also preserve the trend of promo code delivery.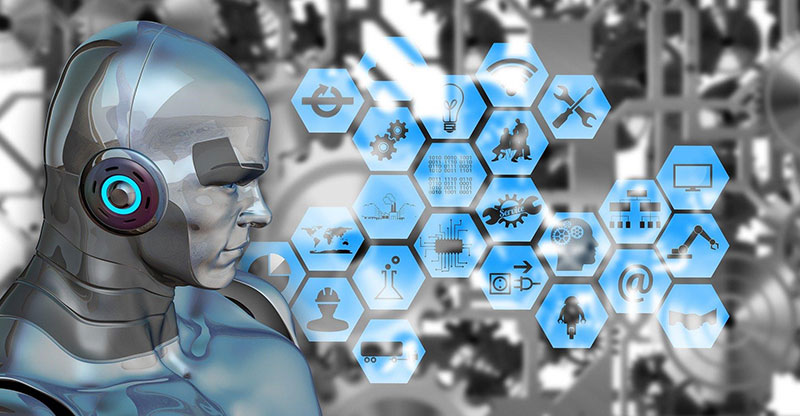 When AI saves the day....
Coupon Fraud and Promo Code Abuse is an ideal use case for Artificial Intelligence, and rightly so. Through AI-driven applications, online fraud can be detected in real-time. This is possible due to Artificial Intelligence's potential in swiftly conceptualizing the users based on certain attributes. The best thing about technology is that it never surfaces. In other words, when a user carries out a transaction, he/she is unaware of the exceptional background algorithms noting the activities.
How does AI prevent Promo Code Abuse?
AI algorithms are specifically designed to address fraudulent behaviour. These systems are closely associated with the Promo code, coupon or voucher related transactions. That said, during the transactions, they gather details about user's demographics. These details might include:
User's phone number
Address and Landmark
Pincode
IP Address
Device location
Email, etc.
Once, all these details are gathered, they are reserved for future analysis. When the user, let's say from the same location, tries to access the coupon code with a different email and phone number, the algorithm reports the company. In doing so, it generates an automatic request to terminate the transaction.
In simple words, AI segregates the accounts into genuine and fake. During persistent transactions, algorithms just hover through the data available to them and take the permissive decision. Not only does this eliminate the risk of losing out on profit margin, but also keeps the reputation and traffic of the company intact.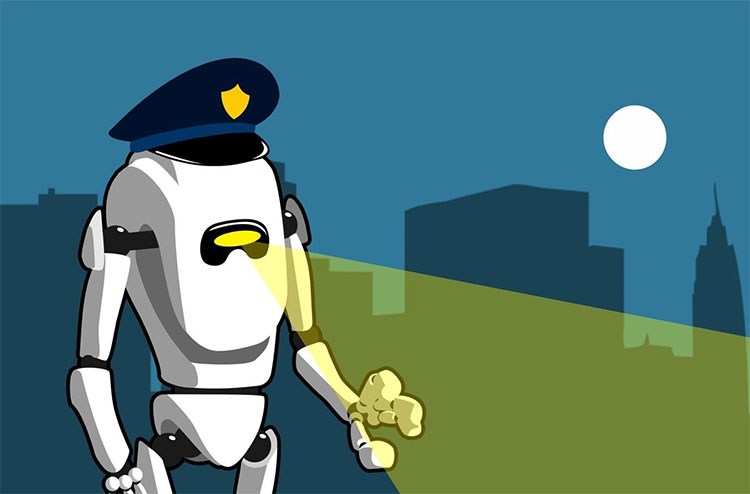 It's not just AI
That's right; AI is not alone in the life-saving business. It is the combination of AI and ML (Machine Learning) that serves the best. Specifically, it is more about integrating the supervised and unsupervised models of AI. Want to know the science behind the success of this combination? Just go through the following points:
Real-time profiling:

User profile interpretation, i.e., behaviour analysis, is performed in real-time.

Supervised modelling:

The suspected transactions are compared to billions of fraudulent transactions.

Unsupervised modelling:

AI learns continual fraudulent activities and hinders their growth more efficiently the next time.
Now that you are aware of the solution to the grave problem your business is facing, you must go out and improve your website or application.
Hire the Top Software Development Professionals