Call Us - US: +1 415 230 0398

UK: +44 7466035003

Email Us:
Sources to raise funds for your Mobile App
Do you have a breakthrough concept for creating a mobile app? You might have a wonderful plan but still it is imperative for you to generate interest in people and capture their attention so that they can invest in your plan as any business is incomplete without appropriate funding.
Well, you are not alone, there are a lot of people with you who face the same situation. All you need is proper planning on how much funds you need, how to get investors and what are the different sources of funds? Once all these questions are answered all your problems come to an end.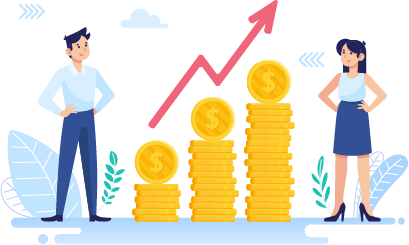 Mobile Apps are pretty expensive to build and require a lot of money for promotion. In fact, 20% of the businesses fail in the first year of establishment and one of the major reasons for businesses failing, not enough capital, as per the study done by the Business Employment Dynamics.
There are a lot of people who believe that if they have a good idea, investors would happily invest money in that. But this is not true, competition is increasing, thus, procuring funds has also become a tough job.
Not to worry, we understand this very well and keeping all this mind we have prepared a list of some of the best sources from where you can easily raise funds.
How to Raise Funds for your Mobile App?
To be very honest, it is not completely impossible to create an app without raining money but it becomes easier to do once you raise capital. Here are a few sources for you which can help you raise funds quickly for building your Mobile App.
Take part in Mobile App Contests : There are plenty of mobile app contests that are held all over the world for rendering an opportunity to the entrepreneurs to showcase their project to a large audience of potential investors. If you are confident about your idea, then this can be a great opportunity for you to win the contest and get an investor.

Angel Investments : They are people or companies who are ready to provide you with funds for your mobile app and are not less than an Angel for you. These investors are very experienced and wealthy people who invest in your app if they like the concept and find it promising. As per the study done by The National Bureau of Economic Research, their investment has increased immensely from the year 2009 to 2014 and have surpassed venture capitalists as a source of funding for startup enterprises in the United States of America.

You would be amazed to know that some big companies like Yahoo, Google, etc. got their first investment from Angel Investments.

Bootstrapping or Self-funding : A lot of people think that how is it possible to do self-funding? In fact, it is one of the most fundamental and easy ways of raising funds as here you need to spend your own savings. It will give you great benefits as you would have complete control over your business.

There are various self-funding methods such as your savings, taking personal loans, using credit cards, borrowing against life insurance and much more. It takes more than 15 lakh to make an app, rest it depends on the marketing you do. So you should start saving according to this amount.

The best thing about self-funding is that if the app works well you would not even need any funding in the future. Plus, you would not have to return the initial investment that was done on your mobile app by any third party.

Financial Assistance from Statutory Lenders : There is an array of financial institutions that provide loans to startup companies for developing their products. They keep your assets as a guarantee and give you money in return. In fact, nowadays the government is being very supportive and provides financial aid to startups such as less rate of interest, tax benefits of loans, a loan without security, etc.

The bank can always be your salvager as they have the force to pump out huge funding. Thus, there are multiple financial institutions that can help you in funding your mobile app in very less rate of interest.

Crowdfunding Platforms : It is one of the most modern methods to raise funds for your mobile app, here you gather funds from a vast pool of investors each offering small participation.

For this, you would have to register on various websites with your startup plan and if people believe that your idea is worth investing, then you would get funds from them.

These were some of the best sources of raising funds for your Mobile App. If you are a start up and thinking of going big, then raising funds is essential for you. Ensure to have a proper idea about the start up cost and the other expenses as it would help you in doing proper planning and approaching various sources for raising funds.
Here are some points that you should keep in mind while raising money for your App-
Do competition research

Focus on Your strong points

Cut down on the initial business cost

Do not rush things

Hone your sales pitch

Brand your App

Build an App Prototype
These tips would help you a lot while seeking investors but keep in mind that it is quite likely that you would hear the word "No" a lot of times while finding your investors but never feel disheartened as " Someone else's disapproval is their fault not yours"
Winding Up
Yes, it is not easy to find investors but be confident about your app idea and possess strong networking skills. In fact, the best way of finding the best source is contacting as many investors as you can till the time you do not find the most suitable one.
If you aspire to get your foot in any investor's door then it is always better to get someone who can introduce you. MedRec Technologies can assist you not only in Mobile App Development but would also make your App fool-proof and user-friendly.
Hire the Top Software Development Professionals