Our blogs
Call Us - US: +1 415 230 0398

UK: +44 7466035003

Email Us:
Why Hire A Software Development Outsourcing Company
"Hiring a Remote Software Development Partner is the new normal"
Quite a few companies in recent times have been forced to put their activity on hold or reduce costs extensively, while some have been struggling to cope-up with the growing demand. In the emerging high-paced world, it has become crucial for most organizations to hire a software developer or a Software Development outsourcing company for themselves. It becomes more decisive in the modern era, where the profile comes in handy if something has broken within an application portfolio.
Recent times showed the importance of remote working and how that has been an added benefit to several businesses. But finding a remote software development outsourcing company has never been easier. Though there are numerous companies, that offer services from every nook of the world, finding a safe, professional, and trustworthy remote software development partner is a challenge in itself.
Why Is Software Development Outsourcing A Great Idea?
We have already discussed this in our previous blogs about the benefits of software outsourcing, but just if you are new here, let's discuss an overview again.
Ever wondered why the largest companies such as Google, Microsoft, Apple, and others outsource remote software development outsourcing companies? That's because it is more profitable and beneficial than doing development in-house. Wondering Why? There are several reasons, including lower development costs and hassle-free work.
Cost Savings :
Cost might be the primary interest to take into account when deciding to outsource a technical service. Besides the apparent reduction of pricing at the facilities and equipment, the salary expectation may also be a pleasant factor for your business.
Productivity :
Studies and the recent pandemic has proved that people could be more productive when working remotely. A remote Software development outsourcing partner could be as productive, if not excessively, as an in-house developer. No matter how niche your requirement may be, you can find the right talent in an immense expertise pool when you outsource a development partner.
Availability :
A Software Development outsourcing company can offer continuous technical support and delivery in project development. While you may have been worrying about the 8-hour productivity, you can quickly get 16 hours of productivity when outsourcing a remote developer.
Easy Communication :
Your Client or you can benefit by getting a new viewpoint on a project or discovering new attitudes and communication standards with a remote software development company. There is no doubt that open, transparent communication is essential for the partnership between you and your remote development team.
Corporate Innovation:
This is a neglected but vital point to keep in mind when hiring a remote development team. A software developer or a software development company when working from home may help you leverage new and innovative communication methods. Ultimately, developers are tool-based professionals, and they shall help you with different software solutions to do various tasks.
How to choose a reliable Outsourcing service?
It would be best to go for a trustworthy software development outsourcing service to support you in this rough time. A software outsourcing vendor's requirements have changed as security, flexibility, and efficient management are critical now.
So, what to look for in your software development outsourcing partner?
Organized Security Policy
Rooted Project Management skills
Strong employer brand
Client's surveys and recommendations
Advanced Communication
The healthy knowledge transfer plan
Hiring a technical partner could prove to be an excellent decision for you. It would be best to look for the right time zone and region when finding your outsourcing staff. Organization.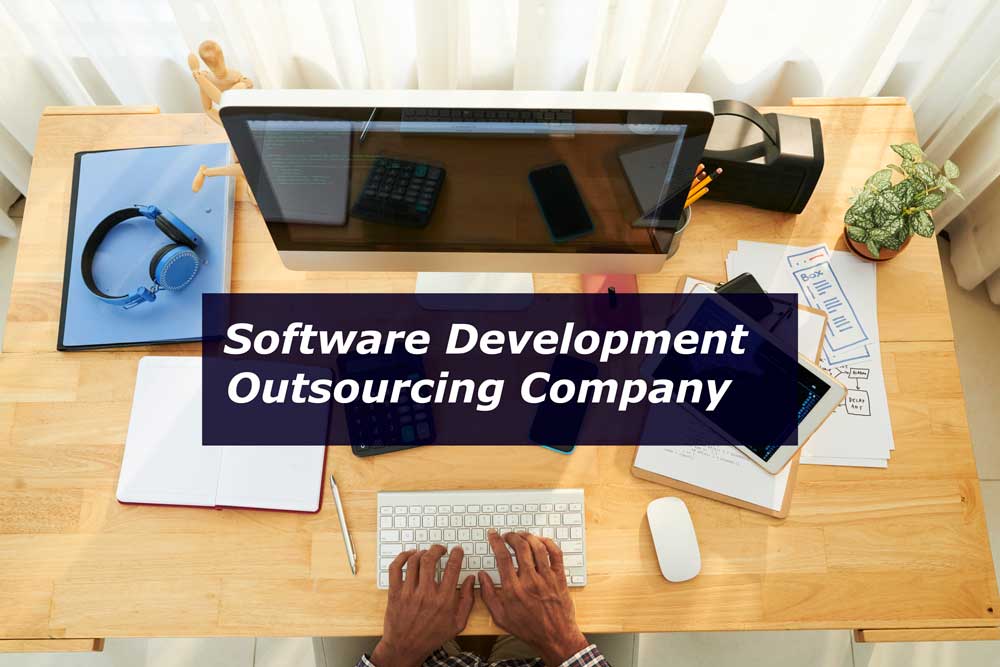 Where does MedRec Technology stand in hiring a remote Outsourcing Software Development partner?
MedRec Technologies believes that the future of technology lies deep in the realm of digitization which is extensive and comprehensive enough to be a permanent part of our lives. Similarly, for a business who are diving into technological progressions at an unimaginable fast rate, it is essential to understand the galaxy.
MedRec Technologies have designated a team of software development partners working extensively to resolve serious issues of an organization and assist them. MedRec Technologies comprises a fine group of technologists, developers, innovators, and designers of the industry who are experts on the platform of emerging digitization.
We have highly skilled software development partners and a cost-effective service team that understands clients' needs. Their innovations in software development technologies have become the backbone of several industries, and their management has been emerging every day.
As a startup owner or a business partner, you can always rely on MedRec Technologies for their services and avail and experience that would not let your aim of development go down. Not only in software development outsourcing, but MedRec Technologies have also been working extensively in various niches including Enterprise software development and health software development.
Hiring a Software development outsourcing company may be a tricky job, but isn't the company's revenue and overall spike matter the most to you?
Related Article :
Hire the Top Software Development Professionals