Our blogs
Call Us - US: +1 415 230 0398

UK: +44 7466035003

Email Us:
Top 5 Fintech Software Development Companies In The World
Fintech software development is revolutionizing the way humans conducted finance till now. In fact, it is estimated that by the year 2030, the fintech industry will grow to $2 trillion. Now that's some growth, right?
To make sure you too are in on the act of this rapid transformation, here are some top Fintech software development companies that can help you get started.
Their experience has helped them build great software like mobile payment processing software, payroll management software, and many more to come.
Moreover, these companies can build software for any platform.
Here Are Some of the Top Fintech Software Development Companies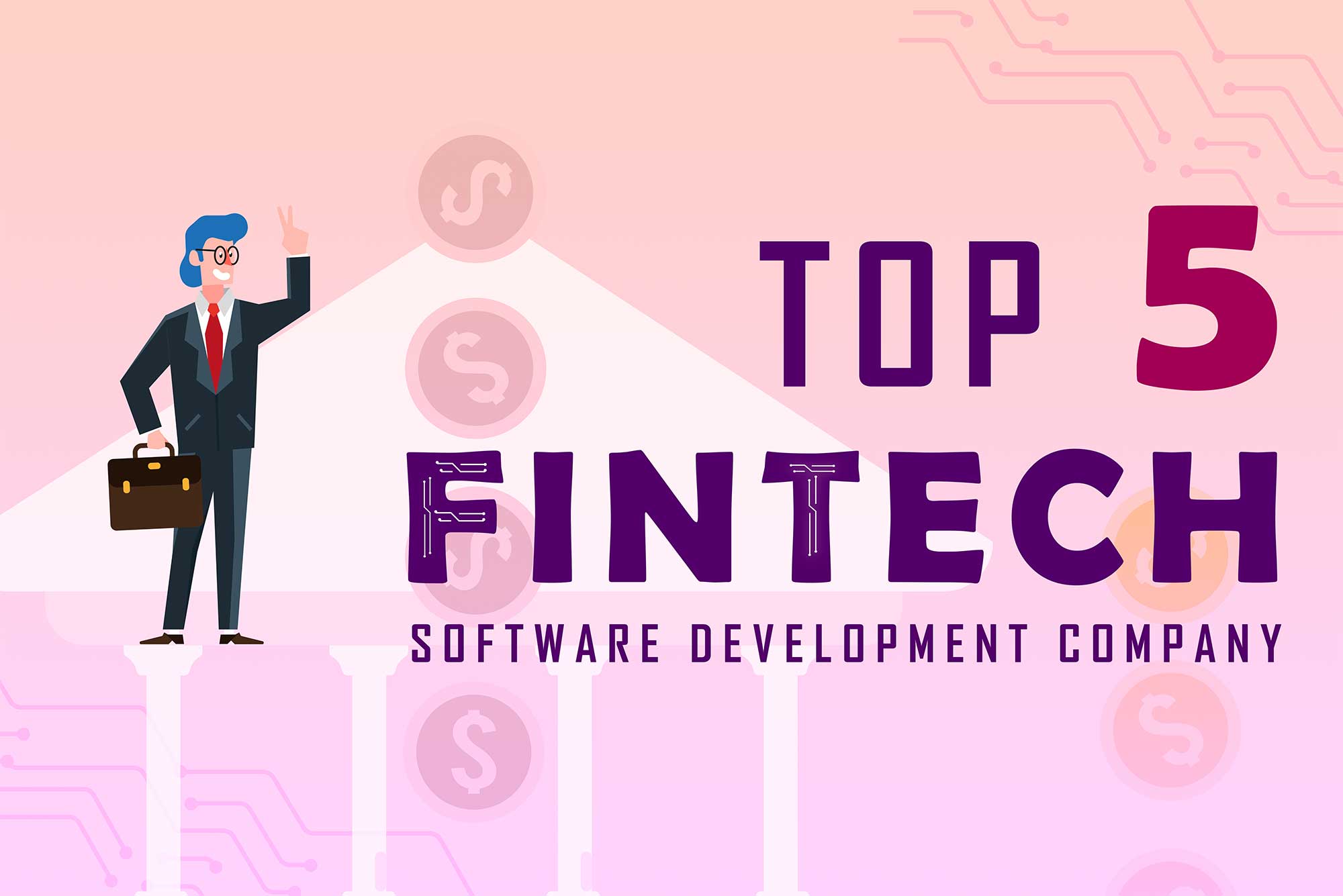 How Can Fintech Software Development Companies Help You?
Fintech software development companies are known to provide enterprise software development solutions to financial services firms to enable them for efficient growth.
As companies are looking forward to exploring their domain in these spheres, they require the assistance of highly dexterous fintech software developers who can help them come up with custom-made solutions that can benefit their business goals in multiple ways.
Fintech software is known for providing solutions that can be used on mobile phones and tablets.
This software delivers services like online money transfer, payment processing, virtual credit cards, and so on, which makes it easier for customers to conduct their day-to-day financial transactions.
Several tech giants around the world have already started using these technologies as they expect huge benefits from them soon.
Fintech software development services are expected to play a crucial role in shaping the future of modern-day financial transactions.
The Following Are Some of the Reasons Why You Should Integrate Fintech Apps With Your Business:
Easier To Use & Access:
The best thing about these apps is that they offer simplified user interfaces and workflows, which make it easier for customers to use them on their mobile phones or tablets for conducting day-to-day transactions from anywhere in the world. This brings down operational costs significantly as you won't have to hire employees who can do this job for them, saving up on training expenses too.
Seamless Integration Of Data From Multiple Sources:
These apps also bring in the power of big data to help financial institutions make better decisions based on analytics. This increases the rate of accuracy, reduces errors, and increases overall efficiency too. Let's take an example from fintech apps for small business owners which provide end-to-end tracking of accounts payable data from multiple sources including email, phone, or fax submissions. You can use this information to automate invoice processing, avoid duplicate invoicing and identify late payers in your supply chain with a simple click.
Real-time Tracking & Alerts:
With real-time information at their fingertips, users get alerts about payments made via credit cards, bank accounts, or debit cards through P2P transactions or wire transfers. Not only does this help them keep track of their finances, but it also allows them to reconcile that information with the bank statements at any time.
Real-time Invoice Alerts:
Users also receive real-time alerts about their incoming invoices, including ones they have forwarded for approval, so they receive an immediate notification of minimum payment due dates and can take action well in advance. The system enables automatic reminders to be sent via SMS or email too, so important deadlines are never missed.
Machine Learning & NLP:
For business owners who operate on limited resources but need access to accurate information all the time, machine learning algorithms enable invoice processing without human intervention by detecting relevant data patterns and suggesting automatic categorization into tax categories based on invoice content (this is done using natural language processing). This not only saves time and effort but also ensures error-free billing.
Artificial Intelligence:
The ongoing revolution in voice recognition technology enables quick identification of invoices as soon as they arrive, allowing invoices to be easily parsed through a natural speech generation mechanism for easy assimilation of data. This tech is AI-backed which means that it gets better with usage over time thus creating a beneficial feedback loop.
How Can MedRec Technologies Help You Build a Fintech Software For Your Business?
MedRec Technology is well-versed in the tech startup world. We specialize in creating products such as custom software, apps, websites, e-commerce platforms, and more. Our #1 goal is to help others in the business build out their tech ideas into tangible products that can be used in the real world.
We live in a digital age where technology has become an integral part of many businesses. What's even better than having the idea for your next big product? Being able to go from concept to design with the help of professionals who know everything about fintech apps so you don't have to worry about figuring it all out yourself. MedRec Technology can help you do just that. We're creators who work hard to come up with fresh ideas and new ways to turn them into reality for our clients.
We offer a full spectrum of services, so if you need help with your fintech app development in the future, we'll be there for you. We've seen it all and can tackle any challenge when it comes to creating products that will take your business up a notch and running an efficient company. Our expertise and experience give us an edge to develop a fintech app with all the essential features for your business.
Here at MedRec Technology, we do things differently than other IT companies and our mission is to provide clients with unique solutions that bring results.
Our team consists of experienced developers who work hard every day to perfect their craft and deliver outstanding products that stay ahead of the curve.
Also Read :
Hire the Top Software Development Professionals