Our blogs
Call Us - US: +1 415 230 0398

UK: +44 7466035003

Email Us:
Fantasy Sports App Development Like Dream 11, My Team 11, MPL
Fantasy sports app development has particularly gained popularity in the last decade because there are various fantasy sports platforms and applications that have hit the app stores in recent times.
The market for Fantasy sports apps is estimated to be worth $7.5 billion by 2020, according to Statista.
Dream 11, My Team11, and MPL are some of the most popular Fantasy sports applications in India.
What Is Fantasy Sports App Development?
Fantasy sports app development refers to the development of a web application or mobile app that allows users to create and manage fantasy sports leagues.
The main purpose of this app is to let users engage in simulated sports competitions with others by managing their team of players.
Users can select their desired players from different real-life professional sports leagues and create their own fantasy sports teams.
These teams then compete against each other to achieve the best results.
The app allows users to track the progress and performance of their teams, make changes to their team lineup, and receive points based on the actual performance of the players in real life.
This type of app is extremely popular among sports fans all over the world as it allows them to engage in virtual sporting competitions with other fans.
What Are Fantasy Sports?
Fantasy sports are games in which participants assemble imaginary teams from rosters of real players from different teams, then compete with these team owners based on player performance in actual games. The most common types of Fantasy Sports are:
American football
Baseball
Basketball
Ice hockey
Association football (soccer)
Rugby
Cricket
Canadian football
Gaelic football
Australian rules football
Lacrosse
The most popular fantasy sports apps are MyTeam11, Dream11, MPL, Draft Kings, FanDuel, and so on.
How Does Fantasy Sports App Development Work?
The development process of a fantasy sports app generally follows these steps: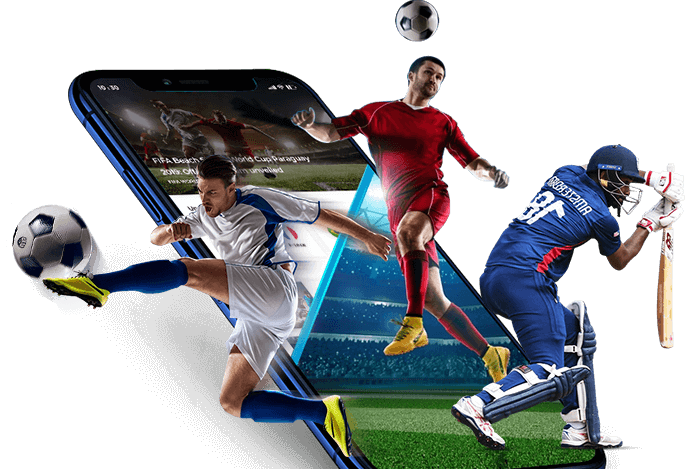 Collection of Statistics:
This step refers to the collection of the necessary data. Data usually includes the names of all players, their positions, performance statistics, and much more.
Implementation of Algorithms:
This step involves creating algorithms to determine the players' total score based on their actual performances in real-life matches.
Creation of frontend (Visual Interface):
The front end is what users see when they use the app, which entails designing user-friendly interfaces that allow them to monitor and track their teams easily.
Integration with backend servers:
The integration with backend servers aids in storing collected data so it can be used by developers for analysis purposes as well as enabling smooth usage of apps by users through the transfer of points, and so on.
Team Formation:
To increase the utility of apps, it is necessary to ensure that they can handle multiple teams.
Data Collection:
The raw data is collected through information gathered from different sources. For example, data is derived by tracking live scores and results on media sites for specific sports matches taking place around the world based on their geographical locations.
As can be seen, the Fantasy Sports app is closely related to the traditional fantasy sports games that are commonly played in leagues by many people around the world today – especially by people who actively follow sporting events and competitions.
This kind of game has evolved significantly over time, however, with the support of technology being one of the major driving factors behind its continued development and growth throughout recent years.
The fantasy sports app is expected to follow a similar pattern in its evolution, with technological advancements paving the way.
What Are the Features of Fantasy Sports Apps?
Let us take a look at the features that make these apps a rage among users:
User-friendly interface:
The user interface of these apps is very simple and easy to use, even for first-time users.
Real-time updates:
The apps provide real-time updates on player performances and points scored, which keeps users hooked to the application and also allows them to make predictions.
Flexibility:
The ease of picking and dropping players allows users to keep a check on their teams and change their picks according to the latest player performances.
Availability across platforms:
Most fantasy sports apps are available not only for Android but also iOS platforms. This makes it possible for users with either type of Smartphone or Tablet PC to use these applications.
Multiplayer features:
It is more fun to play with friends, and fantasy sports apps allow users to do just that. You are enabled to collaborate and compete with your friends.
Push notifications:
These notifications keep users updated about important changes, such as when their teams are playing or when they have been eliminated from the game.
Leaderboard:
The leaderboard allows users to track their progress and see how they rank against others. This aims to motivate you, to compete against yourself and others.
Personalized content:
Nearly all fantasy sports apps allow users to personalize their experience by making themselves relevant to the user. For instance, ESPN Fantasy Football enables you to set up a league for your family or friends that will notify them of updates through push notifications. This is an excellent way for app developers to engage their audience and keep them coming back frequently.
There are several fantasy sports applications available in the market today, some more popular than others.
What Are the Benefits Of Fantasy Sports App Development?
Fantasy sports provide social interaction and friendly competition among users that assist in improving their skills at predicting player performance to win games against opponents during normal gameplay schedules for various types of fantasy games like My Team 11, Dream 11, MPL, and so on.
Here players can determine who will be MVP this season or even pick a potential all-star player for their team.
The need for online fantasy sports app development is driven by users who are not only looking to lead the league but also want to compete against others in real-time games.
To create an app that allows users to play these exciting types of games on mobile devices, developers need to make apps with an easy user interface, integration with third-party platforms like Facebook or Twitter where they can invite friends and earn points when they win.
Online fantasy sports applications are designed using frameworks for better stability and security.
Here you will find some benefits of developing a fantasy sports application:
No-Hassle of Setting up A-League:
Using fantasy sports apps, users can quickly start playing without the preparation required. Just select your favorite league and start playing.
Ability to Share Scores:
With the ability to share scores on social media platforms, it boosts engagement with your users by getting more people involved in league play.
Embedded Ads for better Revenue Generation:
It helps developers generate revenue while keeping users engrossed in the game through ads embedded in the app.
Improved Mobile Performance With Quick Updates:
Fantasy sports apps need to quickly update scores and performance, which is only made possible with backend support.
Ability To View Team Standings in Real-Time:
Users can easily see how their team is doing against the others by checking the leaderboard in real-time.
Improved User Engagement:
Fantasy sports apps need to keep users engaged for longer periods and remind them about upcoming games. This can be done through push notifications, in-app messages, and email marketing.
Social Media Integration For Sharing And Broadcasting Your Wins:
Users should be able to share their wins on social media platforms with just a few taps. This will help increase the app's visibility as well as virality.
Player Tracking & Analysis:
Users should be able to track player performances and analyze their progress over time. This will help them make better decisions while drafting their team.
Live Streaming of Games:
This will allow users to follow their favorite teams or players in real-time.
Multi-platform Support:
The app should be available on both Android and iOS platforms. This will help reach out to a larger user base.
How Can MedRec Technologies Help You With Fantasy Sports App Development?
MedRec Technologies is equipped to develop fantasy sports app development. Our team can develop an app that is reliable and easy to use.
In addition, we can provide you with the features that you need to make your app stand out from the competition.
Our team has the experience and skills needed to develop a fantasy sports app that meets all your needs.
We will work with you to understand your requirements and then design an app that is perfect for your users.
We also offer 24/7 support so that you can always get help when you need it.
If you are looking for a fantasy sports app development company, contact MedRec Technologies today.
We can assist you by providing you with an app that is fully tested and easy to use. Moreover, we have a team of experienced developers who can create an app that is compatible with all mobile devices.
We will work closely with you to ensure the app meets your requirements and works as you desire.
If you want to get a fantasy sportsY app developed, contact MedRec Technologies now.
MedRec Technologies is a leading name in the mobile app development industry.
App Development Services
We follow Agile methodology which allows us to deliver reliable software products within a short development cycle.
We will also help you grow your consumer base by making your app available on major platforms like the App Store and Google Play.
Contact MedRec Technologies today to talk about your mobile application development needs and we will be glad to help you out.
A fantasy sports car app allows the user to choose a vehicle and upgrade it with various parts of their choice.
The user can compete with other users using this type of application. We at MedRec Technologies specialize in developing such apps for our clients. If you would like to get one developed make sure you hire us, as we are known for delivering high-quality products within short time frames and at reasonable prices too!
MedRec Technologies is a leading name when it comes to creating fantasy sports car apps. If your business is looking forward to increasing its customer base then there's no better way than to make use of our expertise in this domain. Our team of developers will work with you to create a car racing app that is not only visually appealing but also has all the features that your customers will love. You can choose from different modes of play, car models, and tracks to keep your users engaged for hours on end.
Our main aim is to provide you with a service that is not only high quality but also affordable. You can be sure that our team will work hard to create an app that meets all your expectations and more.
So what are you waiting for?
Get in touch with us today and let us help you take your business to the next level.
Related Articles :
Hire the Top Software Development Professionals